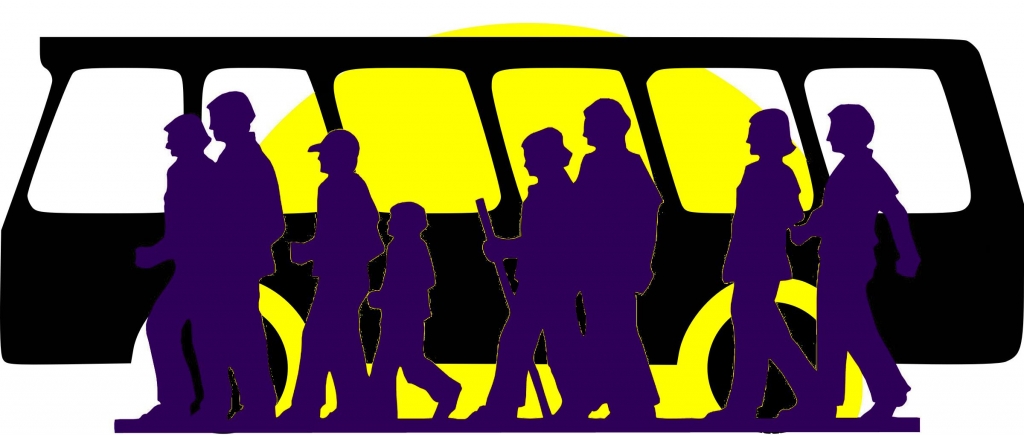 You, your friends, your congregation, your neighbors are invited to the THIRD PRAYER BUS TOUR on Sunday, May 7th, 2017. All will begin at 1:00 PM at First Lutheran Church, Sioux Falls, SD, 327 S. Dakota to share in prayer and their experience of outreach to the area Hispanics and homeless, hosted by Jeff Backer. Then, we'll board the bus to Mt. Zion Jewish Temple and meet with our Jewish brothers and sisters, experience their prayer and their struggles during these trying times. The bus will take us back to First Lutheran Church by 3:00 PM.
FAMILIES WELCOME!
Partners and Sponsors: Pax Christi Southeastern, SD Chapter, Sioux Falls Multicultural Center, Mt. Zion Temple; First Lutheran Church, Caminando Juntos and many friends.
For more information, contact Josh Grode Wolters jgrode@gmail.com; @PaxSoDak Phone and Text: 605-940-1192.
On these PRAYER BUS TOURS, we will travel to pray with and for our immigrants and refugees, who are experiencing anxiety and fear during these uncertain times, as well as witness our solidarity and love through our presence.
Visit the PAX CHRISTI SOUTH DAKOTA Facebook page for details of each prayer bus tour.