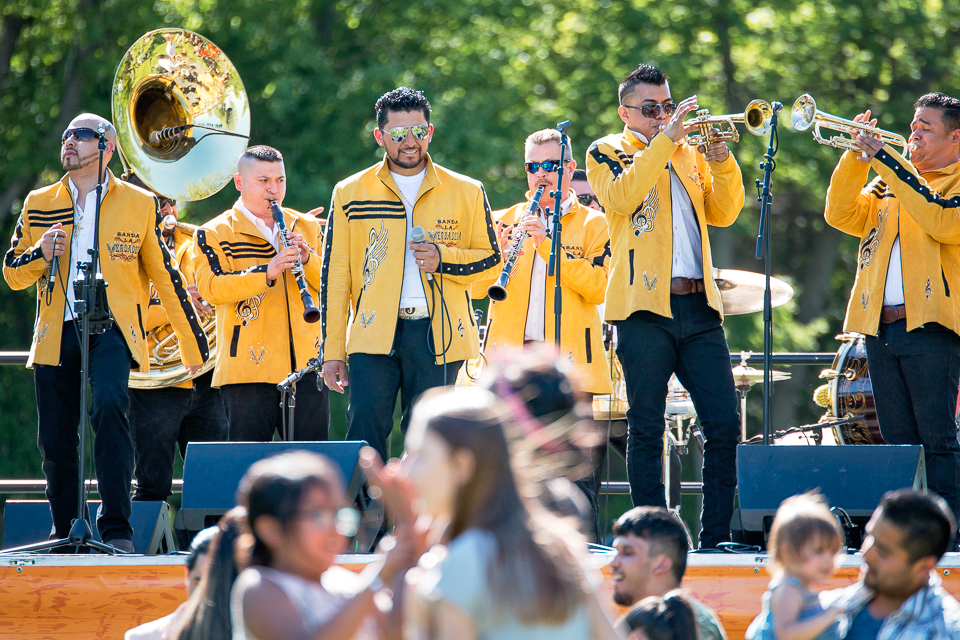 The Wells Fargo Cinco de Mayo Fiesta at Falls Park is excited to celebrate it's 11th year in Sioux Falls. The celebration will include free music and feature a Kid's Zone – an entertainment area for children with free piñatas, inflatables and more! In addition, nearly a dozen local vendors will offer a variety of ethnic foods – from fajitas and tacos to beans and rice, burritos and more – along with soda, water, ice cream and alcoholic beverages.
All proceeds raised from the event help Caminando Juntos ministries of the Presentation Sisters, a non-profit agency providing services to the Sioux Falls Latino community, such as ESL classes, advocacy, networking, counseling and immigration services.
In partnership with the Avera Race Against Breast Caner that morning, we hold the fiesta the same day to create a fun family weekend that everyone can enjoy! 
Chihuahua Fashion Show:
Join us for the fourth annual Chihuahua Fashion Show. For additional information or to register your little friend, please visit events.siouxfallspetpics.com. You may also contact Jen Rothenbuehler at 605.271.0468 or jrothenbuehler@presentationsisters.org.
Click here for more information on the fiesta; hope to see you there!