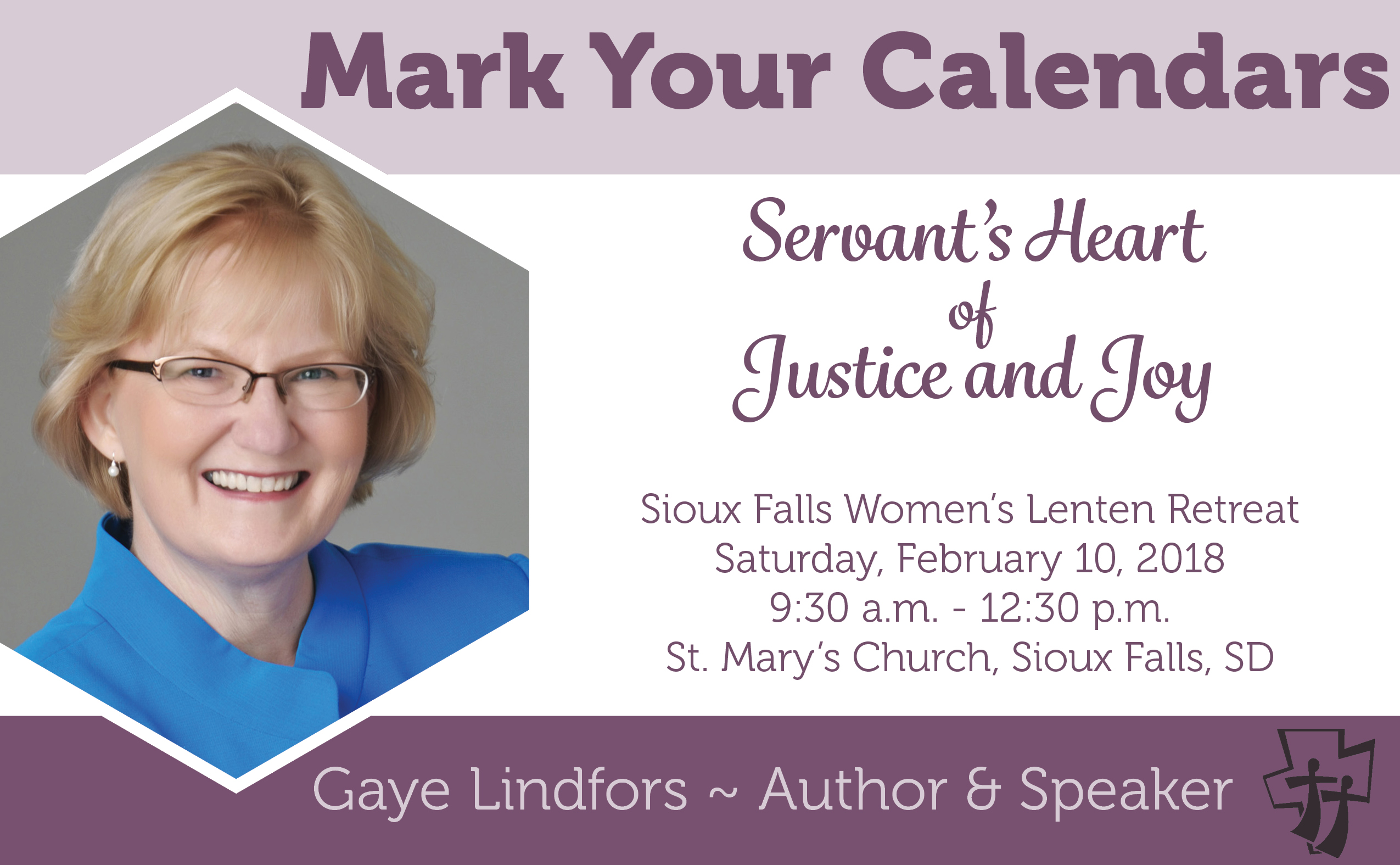 Sioux Falls, SD –Gaye Lindfors, speaker and author, will be the featured speaker for the Presentation Sisters' Lenten Retreat, "Servant's Heart of Justice and Joy", being held Saturday, February 10, 2018 at St. Mary's Church in Sioux Falls, South Dakota. Registration begins at 9:00 a.m. with the retreat running from 9:30 a.m. – 12:30 p.m. Light refreshments will be served. The cost for this event is $15 and those interested can register by calling (605)229-8391 or by e-mailing bgrosz@presentationsisters.org by February 8, 2018.
In honor of the Presentation Sister's foundress Nano Nagle's 300th birthday in 2018, Gaye will help us "ignite the sparks of Nano." Nano possessed many beautiful qualities including zeal, joy, spirit, fearlessness, compassion, foresight, tenacity and a servant heart. These qualities will be weaved into the presentation and Gaye will offer women ways to share their own personal gifts with others during their Lenten journeys.
Gaye Lindfors loves the Lord! Through her speaking and writing, she helps women discover more focus, more courage, more hope, and more peace in their daily living. Gaye knows the challenges and joy of living a faith-based life in a world that demands so much. From growing up in a small farming community to living in the big city, she loves the stories that came from observing life in the real world.