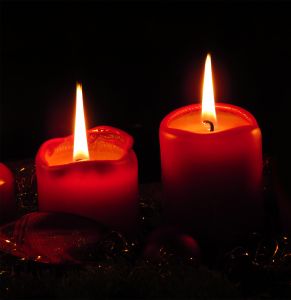 Week 2 Advent Reflection
The leader of a conference on prayer was asked, "How long a time do we need to set aside for prayer each day?" Her answer: "Would five minutes be too much?"
In the quiet spaces of our day, even for a minute or two, we could silently acknowledge; "I know you are with me, holding and loving me, thank you."
Today, we pray for your gentle spirit upon those who long for you.
Week 1 Advent Reflection
As Advent begins, we have thoughts of shopping, gifts, family gatherings, food, Christmas parties. We are so busy and we long for some tranquil moments, some inner joy in the midst of our busyness. We long for you, our God; come, bring our world your love and healing. What will you do this week to find time for tranquil moments? This week let us pray for hearts of peace in troubled families.