The Sisters of the Presentation of the Blessed Virgin Mary's congregation in Aberdeen, South Dakota nurtures its connections with other Presentation congregations worldwide. The Presentation congregations in North America create the Conference of Presentation Sisters. These congregations are connected to international Presentation Sisters through the International Presentation Association.
Conference of Presentation Sisters (CPS)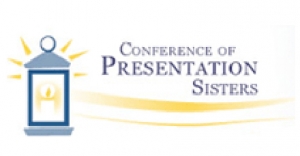 The Conference of Presentation Sisters of North America began in August 1953 under the title of the "North American Conference" when several Presentation communities in North America began to collaborate and communicate on issues of ministry, spirituality and social justice. All of these communities claim their origins from Nano Nagle. The Conference, which now includes seven communities, changed its name in 2003. An executive team guides the activities of the Conference, and conference leaders meet at least once a year to advance the Presentation charism through prayer, discussion, future planning and joint projects. In 2005, the congregations came together at a Convergence in St. Paul, Minnesota. This was a wonderful time of sharing and planning for the future. The congregations of the Conference have also come together to sponsor a joint ministry endeavor in New Orleans, Louisiana, called Lantern Light. View Lantern Light ministry. Visit the Conference of Presentation Sisters' website.
International Presentation Association (IPA)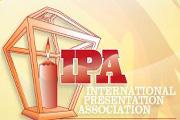 The International Presentation Association is a network of the various congregations of Presentation women to foster unity and to enable collaboration for the sake of mission. Leaders from Presentation congregations around the world meet every four or five years to discuss how they might collaborate and communicate to more fully realize their mission and charism. The mission of IPA is "to channel our resources so that we can speak and act in partnership with others for global justice." The identity statement of IPA reads: We are Presentation women who share the charism of our foundress, Nano Nagle. We reach out in faith, in a spirit of hospitality, compassion and simplicity of all creation. The cry of those made poor and the cry of the earth call us to continue the mission of Jesus to bring forth a sustainable society, founded on respect for earth, universal human rights, economic justice and culture of peace.
Visit the IPA website