As vowed religious women, the heart of our mission and ministry is God's call to respond to the needs of the time through prayer and loving service. We have dedicated our lives, inspired by our foundress, Nano Nagle, to work for justice, alleviate oppression and promote human dignity. The efforts of many coming together make it possible to do what none of us could do alone.
We invite you to continue this journey with us in whatever capacity works best for you. If you are interested in learning more about ways to leave your legacy, we would be happy to discuss options with you. Leaving a lasting legacy, of any amount, can be simple and will contribute to our continued mission, a mission shared by our partners, for years to come.
For information on Planned Giving options, please contact:
Many partners express their desire to want to do more, but it is not always feasible in the current year. That is what makes Estate Planning such a viable option. Estate planning is important for every individual, regardless of the size of his/her estate. It provides everyone with the opportunity to determine who will receive the property he/she owns and in what amounts or proportions. Without an estate plan, these decisions will be made by someone who is unaware of the person's values or the causes that he/she cherished. Leaving a lasting legacy through an estate gift can be very simple and a gift of any amount will contribute to our continued mission for years to come.
Most methods of estate planning have tax deductions and/or tax credits for the donor. Consult your investment/estate planner or lawyer as you consider the best option for you. As with any estate planning decision, consult your legal, financial and tax advisors for advice and information on applicable state and federal laws.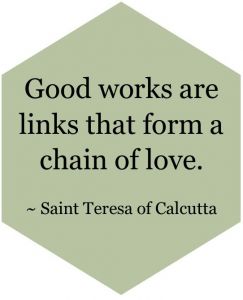 Wills/Bequests
Wills/bequests are among the simplest and most popular planned gift vehicles for supporting the Sisters of the Presentation of the Blessed Virgin Mary. The will simply lists the Sisters of the Presentation of the Blessed Virgin Mary as a beneficiary of the assets. You retain maximum flexibility and use of your assets during your lifetime. Bequests are generally deductible for estate and gift tax purposes.