Social Justice Connections
Sharing in the charism of our foundress, Nano Nagle, the Aberdeen Presentation Sisters, in collaboration with the Conference of Presentation Sisters in North America the International Presentation Association, the Social Justice team, the Convent Animators and the IPA Justice Contacts for the Aberdeen congregation, all work to support justice worldwide, promote peacemaking, protect the earth's limited resources and alleviate the cry of those made poor. Collaboratively we make a difference!
As Presentation Sisters, we work collaboratively to support justice issues worldwide. Through justice ministry, we seek to change the systems and lifestyles, which contribute to the extremes of wealth and poverty and degradation of the earth. As justice contacts, we develop strategies to integrate the vision and directions for mission of the International Presentation Association (IPA) into the life and mission of our individual congregations. Rather than taking a new direction in 2012, we pledged to continue the direction set by the IPA in 2007. In addition to peacemaking and nuclear disarmament endeavors, we recognize the interrelatedness of competition for earth's limited resources, exploitation of people and land, damage to earth and poverty.
Promote Right Relationships
Human Trafficking: A call for women and children Every year, millions worldwide are victims of human trafficking, a form of modern-day slavery that exploits human beings for labor or commercial sex purpose. The Presentation Sisters, through awareness and advocacy, encourage everyone to take an active role in combating the unlawful recruitment, harboring and transportation of people. Human Trafficking Statement
Immigration: A call for welcoming the stranger Presentation Sisters stand in support of immigrants, migrants and refugees in a spirit of hospitality and compassion. We promote legislation that includes family reunification, a path to earned legalization, worker protections and an effective border policy that is humane rather than punitive. Know Your Immigration Facts
Empowering Those in Need: A call for service Our mission focuses on meeting unmet needs, alleviating oppression and promoting human dignity, especially among the poor. As an apostolic congregation, we minister and live among those in need locally and globally. When our congregation initially began the most urgent need was for education, and the need for healthcare evolved soon after. Today teaching and healing have expanded to include ESL classes and tutoring programs to facilitate learning and spiritual growth while counseling services and massage therapy promote healing of the whole person.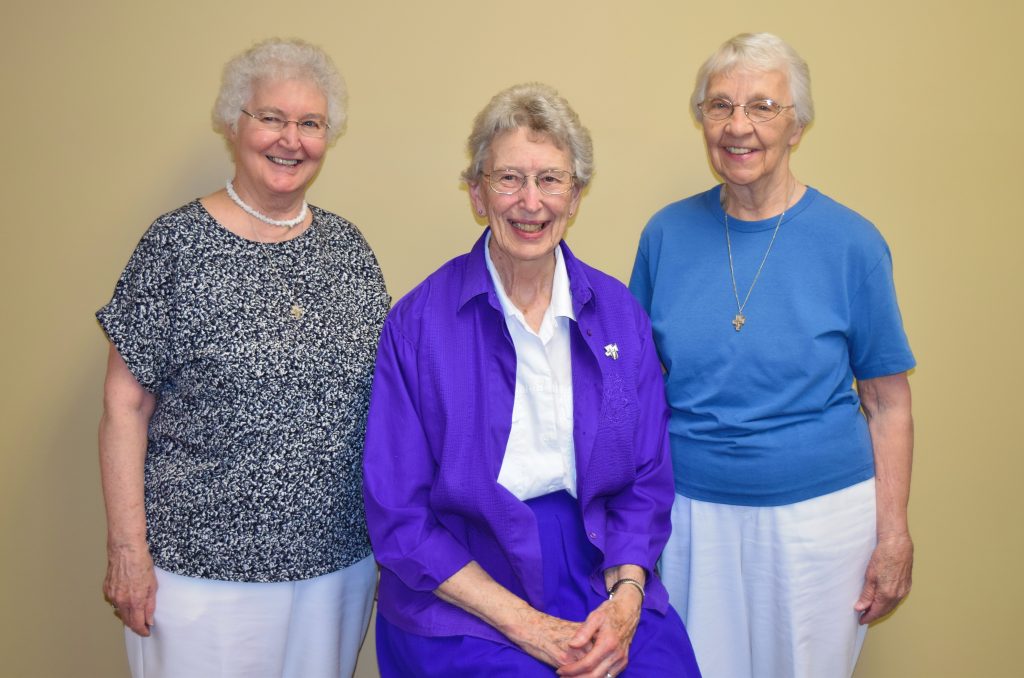 "But let justice roll on like a river, righteousness
like a never-failing stream!" Amos 5:24
Peacemaking, Local and Global