The Center of Life
for the Presentation Sisters is Prayer
All we do and are as Presentation Sisters is a reflection of our love of God. While we are busy with our active ministry, we make time for personal and communal prayer and praise a daily priority in our lives. It is this faith and commitment to our spiritual lives as vowed women religious that guides our thoughts and actions and enlivens in us the compassionate spirit of Christ.
The spirit of Nano Nagle animates our Presentation spirituality. Out of Nano's love for Christ grew her whole approach to life, especially her response to the poor. Her love inspired her first companions and that love continues to be the vision that leads us, her daughters, into service of others. Today, we as Presentation Sisters continue to respond to God as a faith community.
We invite you to nourish your spiritual life in the Presentation spirit! Whether you pray the rosary with us online or attend a Mass at our Blessed Sacrament Chapel, nourishing your spiritual life will renew your spirit and enliven Christ's heart within you!
We are empowered by God's love.
As vowed women religious, our individual and communal relationships with God, fill us with purpose and bring a deeper meaning to our lives. We spend time each day sharing in prayer and taking part in Mass as a faith community. In addition, we each hold close to our heart the special individual times of prayer and praise.
The Presentation Sisters gather daily in the Adoration Chapel, located in the Blessed Sacrament Chapel. We spend our time in this sacred space offering prayers for the intentions of those who have requested prayer, as well as for the needs of the people of the diocese, the nation and the world.
We invite you to join us for daily Mass in the Blessed Sacrament Chapel at Presentation Convent. The weekly Mass and Adoration times may vary from week to week. Times are subject to change. Please call the Convent, 605-225-0420, for additional information regarding Mass and Adoration.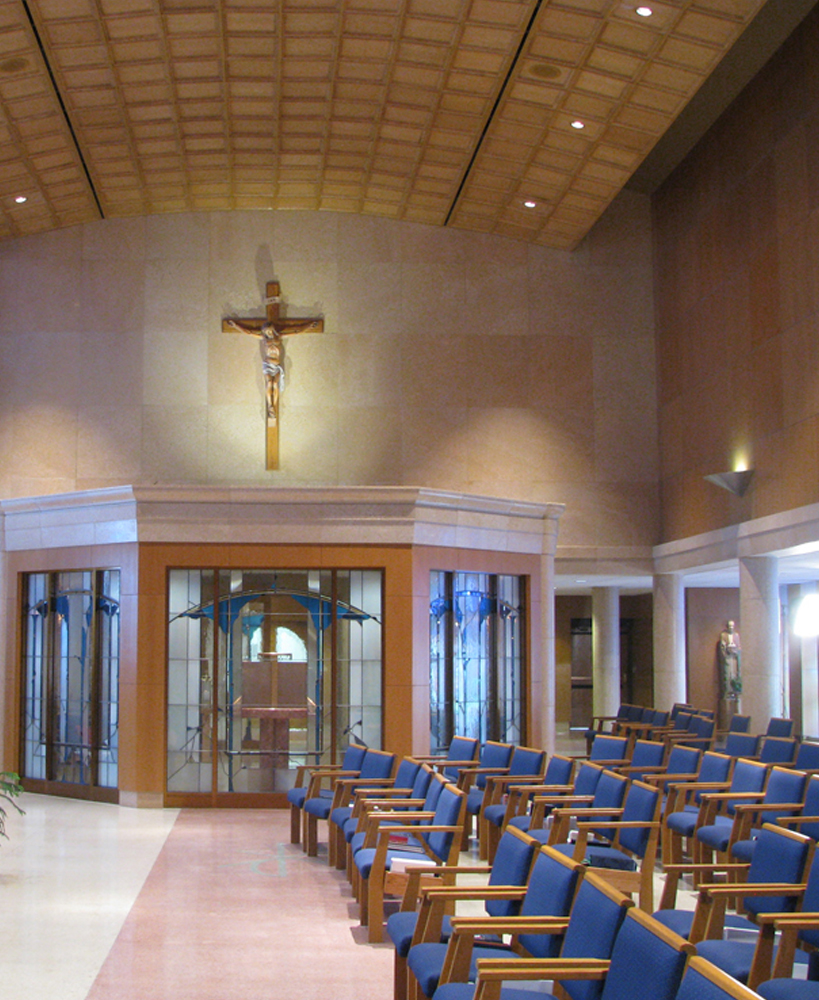 Saturday
Adoration 2:00 – 4:00 pm
Sunday
Mass at 10:30 am
Adoration 12:30-3:45 pm
Monday, Tuesday,
Thursday & Friday
Mass 12:00 pm
Adoration 9:00 am-3:45 pm
Readings and Reflections
The Presentation Sisters and Cojourners provide reflections upon the daily readings. We invite you, every day, to find a way to spend some time with God in reading, prayer and meditation. We hope these daily reflections offer you some encouraging words and wisdom to carry forward through each passing day.
Reflections Written By Sisters
You may sign up to receive daily reflections from Avera, a sponsored ministry of the Presentation and Benedictine Sisters, or daily readings from The United States Conference of Catholic Bishops.   There is an option to receive them via email daily, too.
Community Life as a Presentation Sister Video