Mission Development Statement
The Presentation Sisters's Mission Development Office shares the Mission of the Presentation Sisters, with a spirit of love and joy. We collaborate and actively serve with Presentation people, and together, we work for justice, alleviate oppression and promote human dignity.

We love sharing and connecting our Mission and Charism with others! We work to preserve the Congregation's history, and are responsible for the communication, marketing, friend(fund) raising and engaging Presentation People at all levels. We love visiting with partners and invite you to contact us with questions or ways we could be of service. Through dialogue our voice becomes clearer. United we are stronger. Justice flourishes.

Mission Development Staff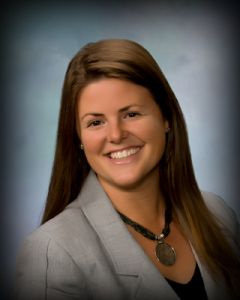 Brooke Nicholson Grote, Director of Mission Development
Brooke provides leadership to the team and works to ensure a consistent and effective message is being shared to promote the Mission and Charism of the Sisters. She facilitates the strategic design and implementation of both the short and long term plans to deepen partnerships and strengthen the financial resources of the Congregation. Brooke enjoys music, reading, brain teasers/puzzles, playing outside and anything with her kiddos. She may be reached at 605.271.0468 or bnicholson@presentationsisters.org.