Leadership Camp for Middle School Girls
July 16-20, 2018

The Aberdeen Presentation Sisters created a Leadership Camp for middle school girls in 1996. This Christian camp blends fun, spirituality and personal growth for an excellent summer experience. Registration for camp begins in January of each year. Leadership Camp is held at Storm Mountain in the beautiful Black Hills of South Dakota.
This week I've learned that when you're having a tough time you should strengthen your faith, not let it weaken. God will always want me to strengthen my faith, it's whether or not I accept his offer.~Camper
Camp has taught me how to let God lead me to shine through me in everything I do. I am so blessed to have become the person I am through camp. ~Camper

It is truly a miracle what camp does for these young ladies. I cannot thank you enough for giving these young ladies an opportunity of a lifetime. ~Camp Counselor
Check out our video from the 2017 Leadership Camp! We've condensed 80 hours of Leadership Camp into this awesome 15 minute video which highlights our week!
Information and registration forms for our 2018 Leadership Camp were recently mailed.  We are excited to see you again in July!
CLICK HERE TO DOWNLOAD A COPY OF OUR 2018 LEADERSHIP CAMP BROCHURE/REGISTRATION FORM
Girls who will be entering 7th, 8th or 9th grade in fall 2018 are eligible to register for Leadership Camp 2018.
CLICK HERE TO DOWNLOAD A COPY OF OUR JUNIOR COUNSELOR APPLICATION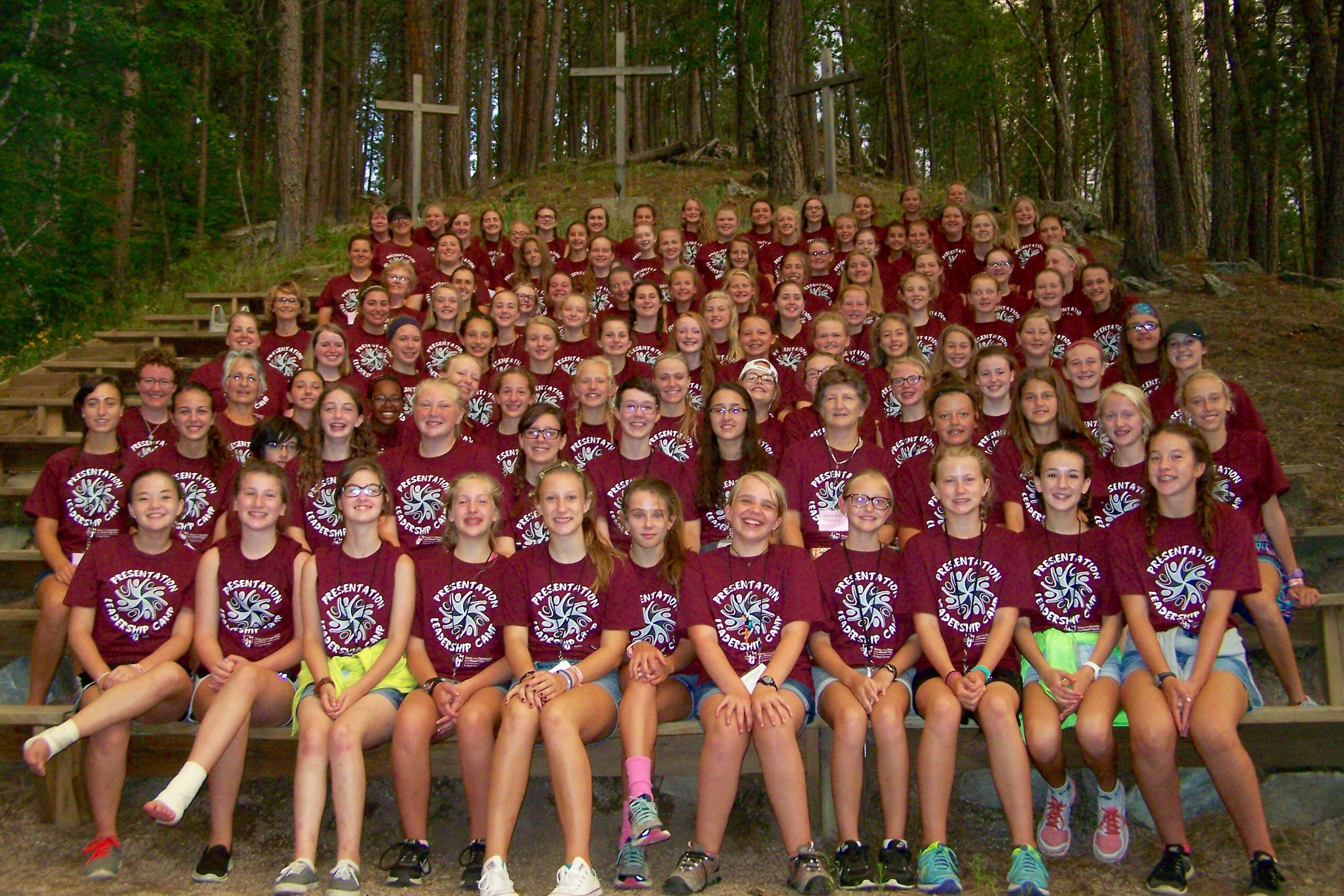 LIVE Leadership Camp
Monday, June 25 – Friday, June 29, 2018
The 12th Annual LIVE Leadership Camp will be held June 25 – June 29, 2018 at Creighton University Retreat Center in Griswold, IA. For over a decade, quotes, like the ones listed below, have inspired us to continue this Camp as together, we are positively changing the lives of young, Latina girls.
LIVE Camp (Latinas Inspiring Virtuous Excellence) is a faith-based, weeklong experience in the beauty of God's creation. The Camp engages middle school Latina girls to grow in their relationship with God, embrace their Latina heritage with pride, and be empowered in virtue as leaders in their families, church, community and world.
Days are spent being physically active, learning how to be proactive at school and meeting other young and energized Latinas. They learn better ways to make healthy decisions, increase their self-esteem, grow in their faith and become aware of their potential. We believe this camp provides these girls with some tools to resist destructive behaviors such as alcohol, tobacco, other drugs, premature sexual activity, and other risky behaviors. LIVE Camp provides these young women with the right skills to face life, and its challenges, with confidence and strength.
I'm so grateful to be given the opportunity to be at this Camp. So far we have sang, danced, gone swimming, watched a movie, done crafts and most importantly, learned about God and our faith. Each day is filled with love, knowledge and fun activities. I hope that this Camp never ends so that more young women can come and learn and leave as leaders like I did. ~ Camper
As a junior counselor for three years now, I can truly say that this camp has changed my life. Every year I am fortunate to work personally with the girls, teach them, do activities with them and give them advice to the many issues they may bring with them. Not only do I learn about them, but it has taught me more about myself and the person I want to become. I don't know where I would be without this camp and I thank God that the Presentation Sisters took the initiative to create this (camp) for Latinas like me. 
The Presentation Sisters and LIVE Camp counselors keep in contact with the campers throughout the year via newsletters, emails and visits. We encourage the girls to continue using the leadership skills they learned at camp.  We also invite young women to return to camp as counselors so they may have the opportunity to "give back" and mentor a junior high girl.
We are happy to be able to work with a local committee in bringing this camp to the Latino community. The partnership with the committee, area businesses, local foundations and individual donors is critical in the success of this ministry. Together, we believe we are improving the lives of the Latina youth and impacting the future leadership of the Omaha community.
We invite you to view our LIVE Camp Video
Please review our LIVE Camp Brochure in English and our LIVE Camp Brochure in Spanish
You may find out more information regarding LIVE Camp by emailing:  livecamp.latinas@gmail.com
Live Out Loud Leadership Camp
for young women ages 15-19
Live Out Loud is a Leadership Camp for young women ages 15-19. Live Out Loud campers have the opportunity to experience guest speakers, service activities, spiritual mentoring, crafts, singing and games, sharing, reflection and much more!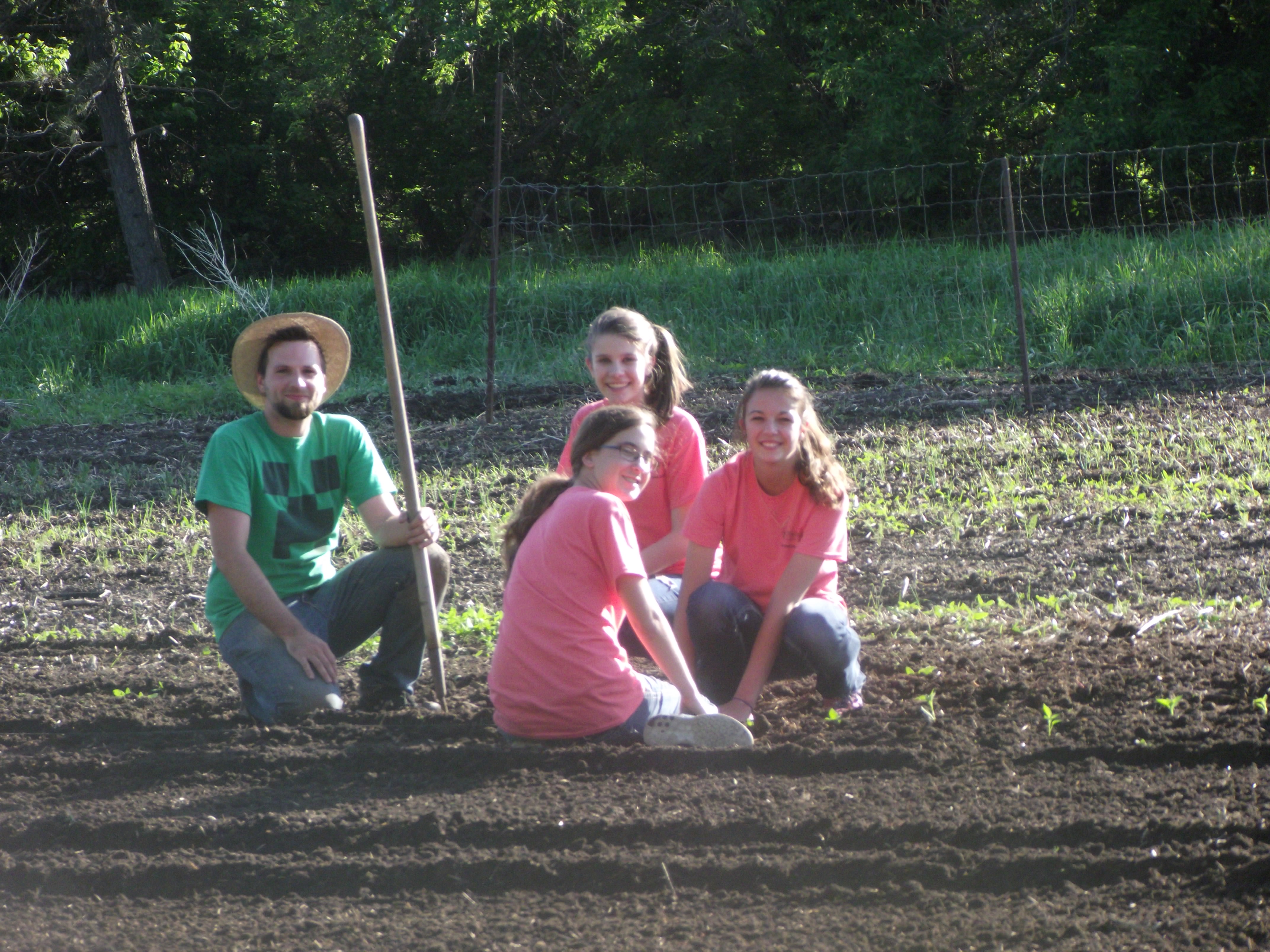 Called To Serve
The Presentation Sisters offer several opportunities for you to serve alongside them, learning more about ministry and the Sisters' joyful service. For information regarding Called to Serve service opportunities, contact us at vocoff@presentationsisters.org
Called to Serve Weekend Retreat
High school and college-age young women are invited to participate in a 25-hour retreat that combines service experiences with prayer, reflection and sharing. The Sent to Serve retreat is normally held in Sioux Falls, South Dakota.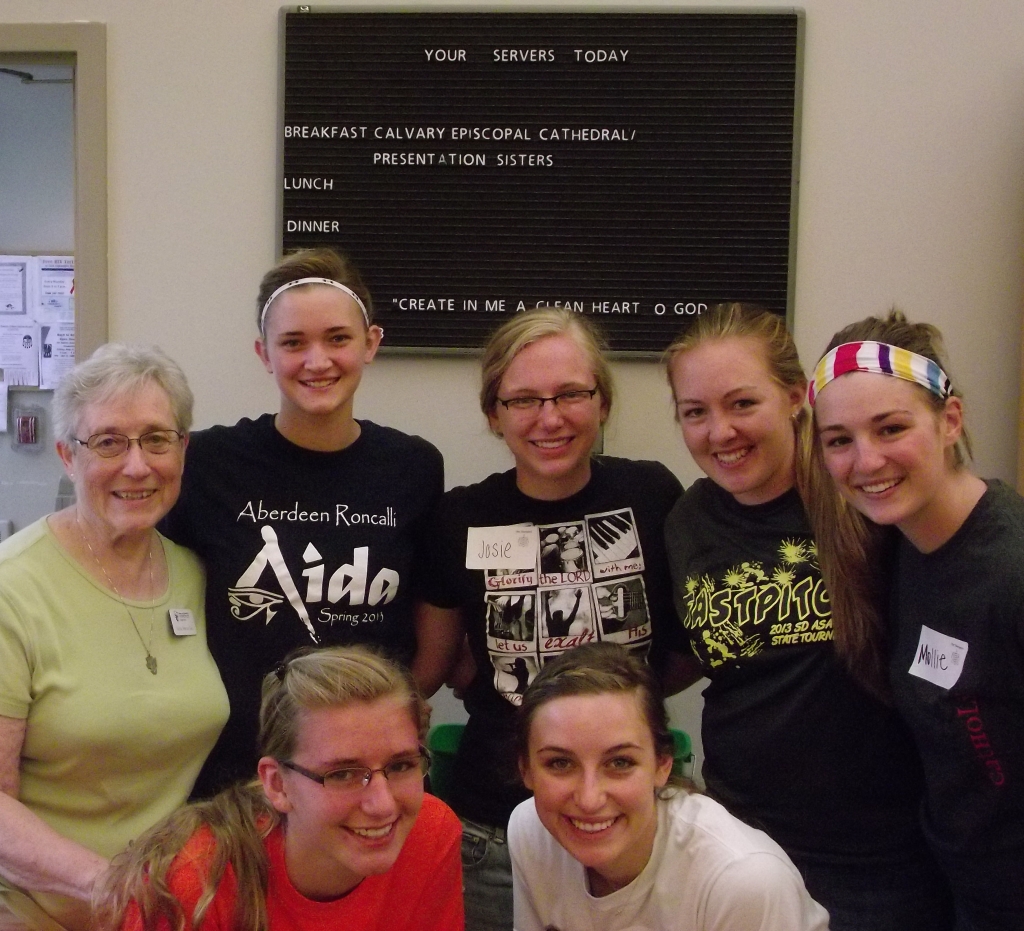 Summer Service Projects
Four-day Summer Service Projects are available in Sioux Falls and/or Aberdeen, South Dakota, for high school and college-age young women.
Plate and Prayer
High school, college and adult single women are invited to have an evening dinner and prayer time with the Presentation Sisters. This program provides an opportunity to see where the sisters live and share food and prayer with them. This experience is available for individual participants as well as small groups (prefer 12 or less) and offers flexibility in scheduling. Plate & Prayer may be scheduled for Aberdeen or Sioux Falls, South Dakota or other locations where Presentation Sisters are in ministry. For more information, or to schedule an evening, contact Sister Phyllis Gill, Vocation Director, at 605-229-8414 or vocoff@presentationsisters.org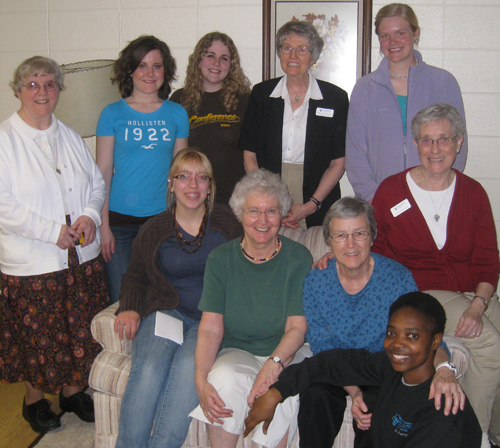 Come & See:
Adult single women who are discerning their vocational call are invited to visit us at Presentation Convent and experience the prayer and community life of the Presentation Sisters of Aberdeen. Information is offered on prayer and discernment with time for prayer, reflection, sharing and visiting with the Presentation Sisters.
A Come & See experience may be scheduled with Sister Phyllis Gill, Vocation Director, as an overnight, weekend or week-long (or longer) experience, to meet the needs desires of the participant as decided upon by the participant and vocation director.
For more information or to set up a Come & See experience, contact Sister Phyllis Gill at 605-229-8414 or vocoff@presentationsisters.org