Listening with Compassion
This Lent may we take time and reflect on both the hardships and blessings in our lives. In many ways, our daily lives resemble Jesus' journey in the desert. During those 40 days He was tested over and over. We too are tested; by the desire for power, success or to be seen as great by those around us. Jesus turned to prayer, asking and listening for God's guidance throughout those 40 days.
We live in a world that is hurt and wounded; people are struggling, our Earth is struggling. We invite you to take some time and learn about those who are hurting, from our neighbors right here in South Dakota, to those at the border, to those in Ukraine who are trying to save their families and homes. May we look beyond ourselves, pray for those in need and truly listen with a compassionate heart, just as Jesus listens to each of us. Together may we "hear the cry of the earth and the cry of the poor." Pope Francis, LS 49
We welcome you to join us as we work for justice, believing in the sacredness of life and rights of all people. Our Congregation continues its partnership with mission-centered businesses and individuals, listening and responding to where there are unmet needs in our communities.
Uniting together, let us listen to ourselves and one another, praying for justice, peace and hope throughout our world as we walk with Jesus through his life, death and resurrection.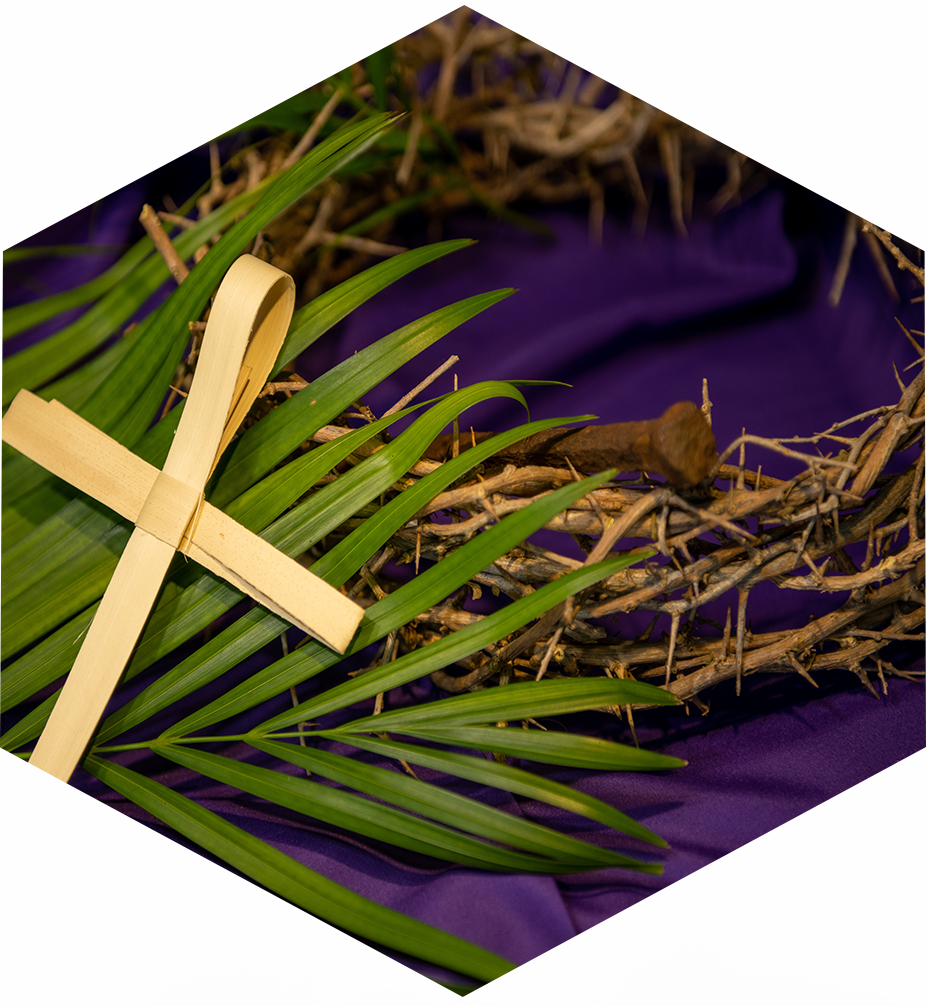 4th Sunday of Lent
March 19, 2023
Jesus and the Blind Man
In today's Gospel, we read the story of a man who was blind from birth. The disciples ask whether it is the man, or his parents, who sinned and caused his blindness. Jesus explains that this is the wrong question to ask. The man's blindness was not caused by sin, but provides an opportunity to learn, and be a witness to, what God can do.
Jesus goes on to remind the disciples that, "we need to be energetically at work for the One who sent me here, working while the sun shines. When night falls, the workday is over. For as long as I am in the world, there is plenty of light. I am the world's Light." (The Message Bible translation) Jesus is telling the disciples that he will not be there forever. There is work that needs to be done while he is here. God's work. We know that there is still work to be done in our communities. Jesus provides the example of loving and caring for our neighbors, whoever they are.
The blind man did not know who Jesus was, but followed the instructions he was given and was cured of his blindness. He then sees the Light of the world in Jesus. He believes in Jesus. Our spiritual knowledge does not need to be deep in order to believe. Like the blind man, we know we are not perfect in the world, but Jesus can heal our blindness, our brokenness. We too, can see the Light.
Holy Creator of the Universe,
As we journey through Lent, we seek to become closer to you. Help us to be aware of opportunities to do your work 'while the sun shines'. Help us to serve others with compassion and remind us when there are chances to be the hands and feet of Jesus in our broken world. We believe that your Son is the Light of our world. Through our encounters with Him, and in His name, may we not only help others, but be healed of our own spiritual brokenness as well. Amen.
Carrie Hansen
Presentation Sisters Cojourner Coordinator, Employee and Justice Contact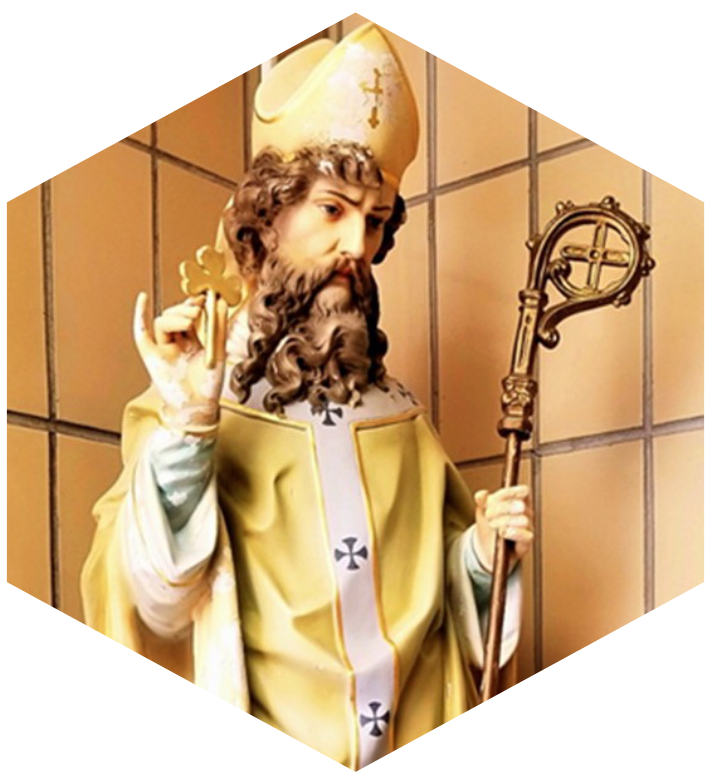 St. Patrick's Day
March 17, 2023
Happy St. Patrick's Day



We who are Irish Catholics all smile at these words… "St. Patrick's Day is NOT a Holy Day of Obligation." Oh, No?
As for me, I was raised in a totally Irish family, almost totally Irish parish, and then joined a Religious Order of Presentation Sisters founded by Nano Nagle, the Irish "Saint" right next to the great St. Patrick of Ireland. Yes, St. Patrick's Day is right up there on the edge of Holy Days … close to being exempt from Lenten practices … not at all like any other Lenten Day to be sure!! (Say the Irish!)
However, among all the green, all the partying, all the shamrocks and leprechauns, we have the great St. Patrick himself. On March 17, we remember. He was captured, abducted, and taken to Ireland as a youth. He then grew, not only to love the Irish rural people, but also to gain their trust and admiration. He told them of our Great God of the Universe, of our God who is so close to each of us, of the Three Persons in Our One God who can relate to each of us in our needs and wants. And because of this young Patrick, the love of our God grew strong among the Irish people.
As with many others who leave Ireland when he was freed and able to go, Patrick did, but came back! Now, though, he was a young bishop and spiritual leader of the People of Ireland because his heart had been with them for so long.
St. Patrick's liturgy may be used today instead of Lenten readings, and so we hear Patrick say with Ezekiel, "Speak true words in the light — Proclaim Goodness on the Housetops." And from Luke… (although not St. Patrick's exact words to the Irish and modern fisher people), "Catch fish if you must, but your real efforts must be to focus on our dear people!"
And so today, we rejoice with this great Saint who so loved Creation, who so loved the Triune God, and who taught us through the ages, "Be hospitable to all, use your gifts to help others, and never forget, 'Christ is in you, Christ is at your left, on your right, and in the heart of everyone you meet!'"
Bless all of you, Irish or not, we love you all!!
Sister Patrick Leonard Murphy
Presentation Sister