Hispanic Ministry
Caminando Juntos, sponsored by the Aberdeen Presentation Sisters, is a ministry with the Latino population in the Sioux Falls, South Dakota area. Inspired by the zeal of our foundress, Nano Nagle, and her deep love for those made poor, Caminando Juntos responds to the Gospel mandate to "welcome the stranger." Our primary purpose is to help create a welcoming presence and respond to the needs of newer Latino immigrants as they seek to integrate into a new culture and make a home among us.
Caminando Juntos began in 2002, due to the rapid rise of the number of Latinos locating in this eastern area of South Dakota. It is staffed by Sisters of the Presentation and a lay woman from Guatemala. Over these past years, this ministry has served thousands of Latinos.
Areas of Ministry
Caminando Juntos provides the following areas of service to Latino immigrants in the Sioux Falls area:
Assistance with: accessing healthcare, housing, transportation, providing vouchers for basic needs, navigating the social services systems and visiting the hospitals
Accompaniment of: women and children in situations of domestic abuse
Education through: adult English classes, parenting classes in Spanish and support groups for women
Provision of: immigration counseling and services by Accredited Immigration Specialist
Promotion of: human rights for Latinos through diversity training and advocacy for comprehensive immigration reform
Caminando Juntos organizes a Cinco de Mayo Fiesta each year. This free event brings together the business and civic community of Sioux Falls and the surrounding area to recognize, appreciate and celebrate the cultural gifts and heritage of the Latino people in our midst. While observing this traditional Mexican holiday, Cinco de Mayo in Sioux Falls creates awareness of and develops pride in the diverse Latino cultures that make up our community. Latino food, dance, art, music, children's activities and more make this a festive and fun family day! Visit the Cinco de Mayo fiesta site for more details.
Ministry Needs
Seeking partners to assist with funding for the following needs:
ESL Instruction
Instructor stipends
Sponsorship of individuals for one year of ESL classes
ESL workbooks and dictionaries
Salary stipend for Sisters
Immigration Legal Services
Updating legal resources
Ongoing legal training
Citizenship application fees and preparation materials
Salary stipend for Sisters
Domestic Violence Services
Short-term crisis fund for immediate temporary placement of individuals and families
Sponsorship of one woman enrolled in domestic support groups for one year
Volunteer Opportunities
Caminando Juntos has several volunteer opportunities available.
Volunteers coming to the office must be:
Bilingual
Over the age of 18
Understand the Latino culture
Lived or traveled in a Latin Country is a plus
Other volunteer opportunities are available throughout the year to help support the Cinco de Mayo Fiesta and special projects. All ages are welcome to volunteer for these events if accompanied by an adult. If you have extra time to give and interested in learning more about any of our opportunities, please email Jen Rothenbuehler: jrothenbuehler@presentationsisters.org
If you are interested in supporting the Caminando Juntos ministry, please select the ""Give Today"" button. Thank you for partnering with the Aberdeen Presentation Sisters.
Presentation Sisters in Ministry
Sister Janet Horstman is the Immigration legal specialist on the team. She offers competent, professional and affordable immigration legal services for low-income Hispanics who seek to become a part of area communities. In South Dakota, Caminando Juntos is one of only two board of immigration appeals recognized non-profit organizations authorized to provide such services. Sister Janet is the only bi-lingual Accredited Representative in the state. Additionally, Sister Janet initiated a Coalition of South Dakotans that is working to oppose the implementation of punitive state immigration initiatives in South Dakota.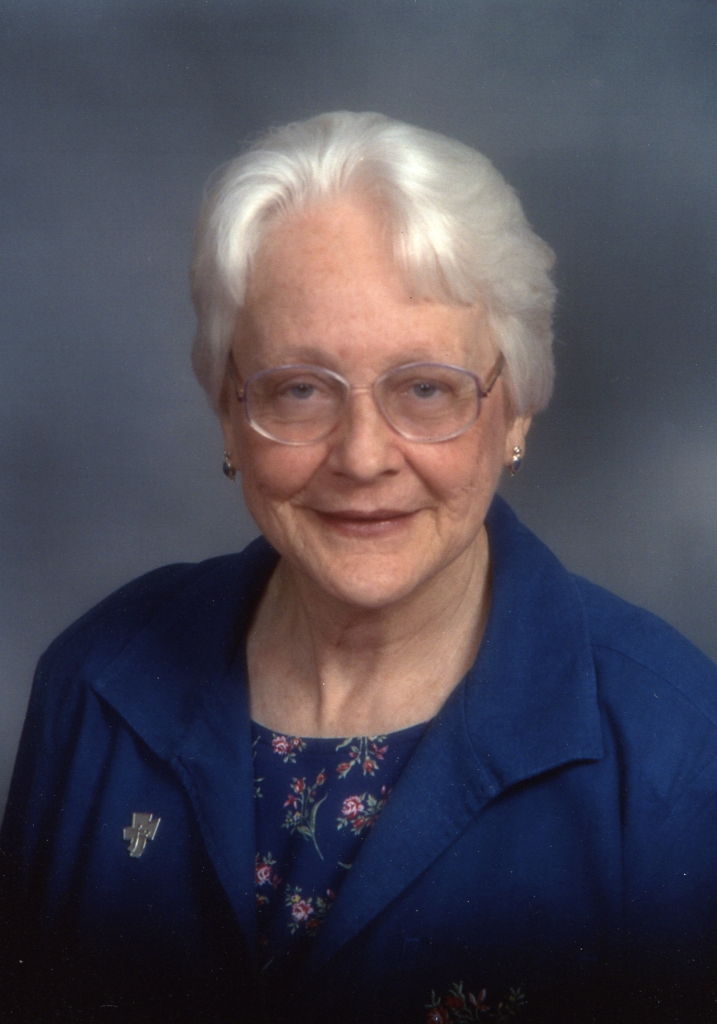 Sister Sheila Schnell is currently the Administrator of the Caminando Juntos office, overseeing the day to day activities of the ministry. She coordinates the English as a Second Language program: recruiting teachers, registering and testing adult students and teaching a class. She also offers diversity training to college students, hospital personnel, social service agencies. Sister Sheila gives talks on the Latino culture and does advocacy work for justice and human rights for the Hispanic community. She is part of a coalition working for comprehensive immigration reform.
Learn more about Sister Sheila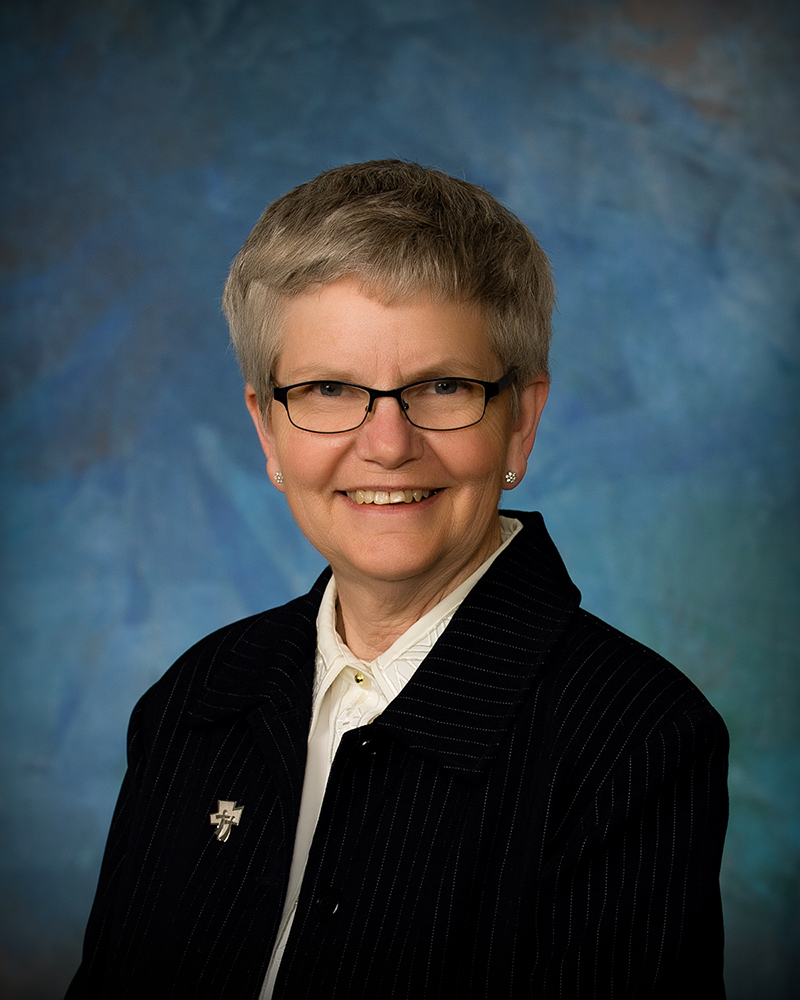 Sister Pegge Boehm joined the Caminando Juntos staff in June, 2014 with many years of experience serving the Latino cutlure. She works full-time assisting Sister Janet with immigration administrative support and case management support. Her fluency in Spanish allows the tutoring of some clients in citizenship preparation. She co-coordinates the ESL program teaching beginning level English two nights a week. In the public relations area, she oversees brochure up-dating and distributions, Cinco de Mayo fundraiser and assistance with Facebook.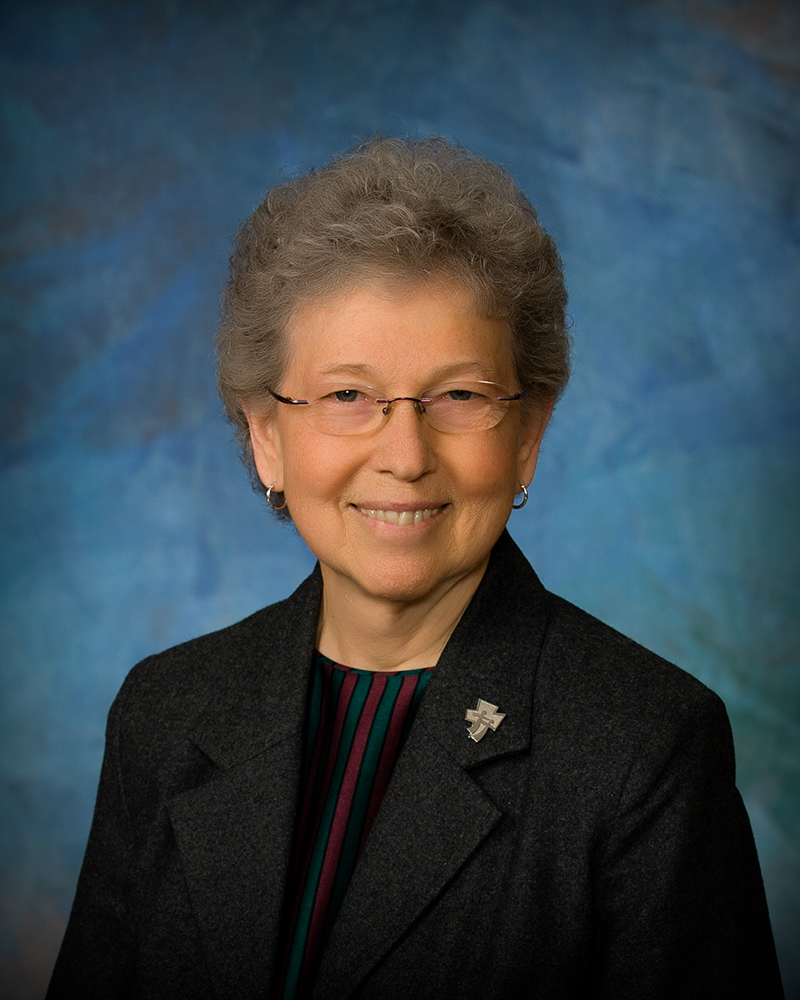 Sister Janice Mengenhauser is one of the few bi-lingual counselors in the Sioux Falls area. She offers her counseling education and skills through Catholic Social Services to serve Latinos at Caminando Juntos who are in serious life situations.
Learn more about Sister Janice Mengenhauser
Astrid Rosario joined Caminando Juntos in January 2015 as the receptionist/community resource provider. Astrid is originally from Guatemala and offers a welcoming and trusted presence to the Latino community. She assists clients to access healthcare, pay medical bills, linking up perspective employers with possible Latino workers, responding to civil rights abuses and providing various vouchers.