"What kind of world do we want to leave to those who come after us, to children who are now growing up?"
Pope Francis, Laudato Si, #160
Our Integral Ecology Ministry continues to evolve. We work in partnership with others to steward the land and enhance the property at Presentation Heights, bringing out more of the land's natural beauty as a lasting gift to the Aberdeen community and region. "We wanted to create a place where people can walk through and awaken in them the desire to do the same thing with their land. To have a desire to be in relationship with the land and the flora and ultimately with the Creator of it all." Sister Mary Thomas, President of Aberdeen Presentation Sisters
Ministry in Action
In Aberdeen, Presentation Convent sits on the Presentation Heights 125-acre campus, which includes Presentation College. We are working to enhance the property, reviving the beautiful native grasses and forbs that once grew naturally in the area. Helping to guide us in this discernment is Laudato Si', a letter written by Pope Francis, which calls us to care of creation and for our brothers and sisters in need.
Throughout this discernment process, we have focused on how we may serve not only our sisters and brothers, but also our earth. Presentation Heights is located on the ancestral homelands of the Oceti Sakowin (pronounced O-Cheh-tee Shah-ko-ween), meaning the "Seven Council Fires" of the Lakota, Dakota, and Nakota people, also known as the Great Sioux Nation. "The decision was how best to steward the land," said Sister Mary Thomas, President of the congregation. "We acknowledged we are the current occupants of land once occupied by American Indians." That was part of a "gradual dawning" about living "more in harmony with our neighbors – not just people, neighbors." That is, including the life in the ground and how "soil health was connected to our health." (excerpt from Aberdeen Magazine, September/October 2022)
Partnerships / Ways to Get Involved
Our Congregation Chapter Call to "do nothing alone" had led us into partnership with individuals and businesses, both locally and nationally. Throughout our discernment process we continue to work closely with Avera Health, the Aberdeen business community and Presentation College, who shares the campus. Presentation College will continue to serve students in its current location. For the near future, Presentation Heights will continue to function as the administrative location for the Sisters as well. Together we are learning new ways to move forward with our vision, bringing out more of the land's natural beauty as a lasting gift to the Aberdeen community.
Since 2021, we have undergone soil testing and learned new land management practices, leading us through two vastly different planting and growing seasons. In these two seasons of very wet springs and hot, dry summers, we have planted a variety of native vegetation, including warm season grasses and forbs as well as cool and saline tolerant grasses and forbs. We look forward as we continue to work the land, witnessing the growth and development of the plants, insects and small wildlife it will attract.
We are very grateful to the Aberdeen Magazine for their interest and highlight of our Prairie Land Restoration Project. We were honored that this Project was featured in their September / October 2022 issue. A huge thank you to publisher Troy McQuillen and author Patrick Gallagher for their time and talents in sharing our story. CLICK HERE to read the story entitled: From Heights to Prairie: Restoring a Place.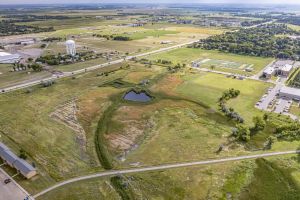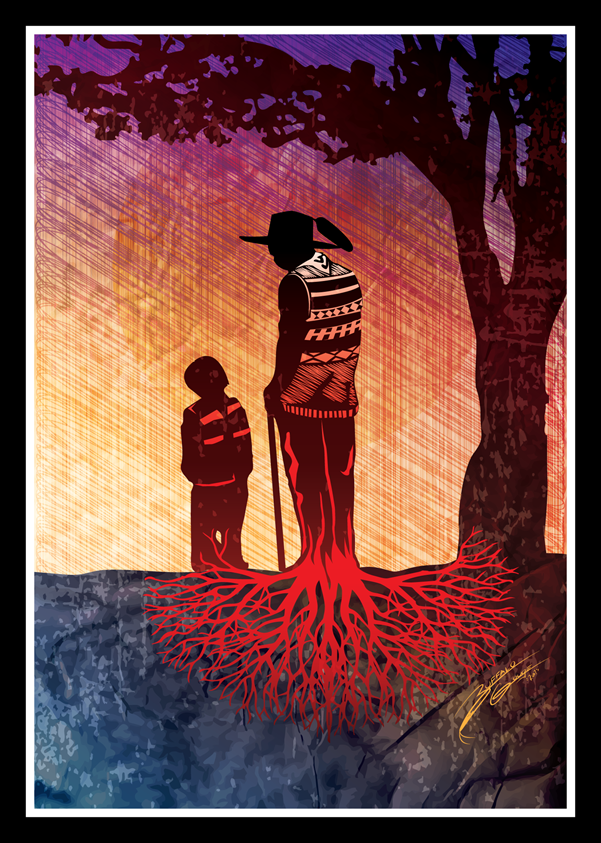 Educational Opportunities
As we continue to learn, we strive to bring educational opportunities to others, bringing a more widespread awareness to what we can do together. This past year we were able to provide two educational sessions. Gabe Brown, rancher from Bismarck, ND, spoke to attendees on Regenerative Agriculture practices, while another event allowed Dr. Nany Tuchman and Dr. Michael Schuck from Loyola University to discuss their online book, Health Earth, focused around the topics of biodiversity, water, and climate change.
We invite you to view these recorded sessions using the links below.
Presentation People in Ministry