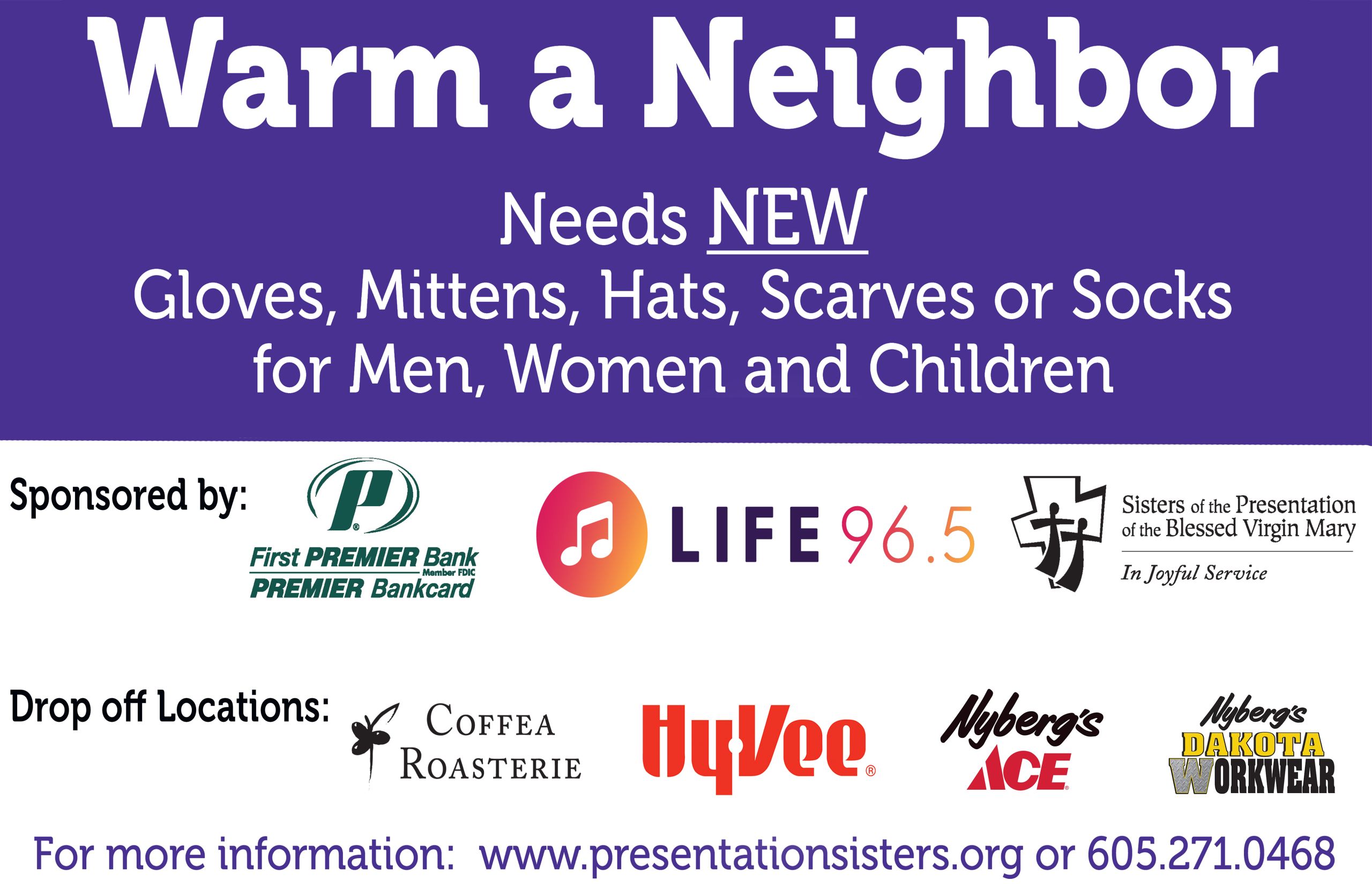 Warm a Neighbor Project
Together, Let's Warm our Neighbor this Winter
Since 2015, we have partnered with Sioux Falls area businesses to focus on our Warm a Neighbor Project. We continue to work with amazing partners in the community and grateful to welcome back, Coffea Roasterie, Hy-Vee and NyBerg's Ace, including their Dakota Work Wear location. All of these businesses have graciously agreed to be drop off locations as we collect items to warm our community. See flip boxes below for Sioux Falls drop off locations.
Our new sponsor of Warm a Neighbor this year is First Premier Bank. We are grateful for all of our partners and sponsors as we Do Nothing Alone! We are also thankful to Life 96.5 for providing on air opportunities and also serving as a drop off location.
Warm winter items are distributed to our ministries across South Dakota. Here are a few stories from recipients of the items:
"A young couple came looking for gloves. They were walking and it was a cold and snowy day. We were able to give them some gloves and the girl was really excited that we had some new shoes, as the ones she had were really wet and old. They were so grateful."
"It was the end of the day and a pregnant woman and her little girl came to our ministry. They walked to come to our ministry, even getting lost before finding our office. They needed some assistance. We provided them with hats, gloves, scarfs, blanket and shoes. They were really happy. That moment was so heartwarming."
The past two years, warm winter items were also shared with the Coats for Kids drive in Aberdeen as we partnered with North Highland United Methodist Church. If you or anyone you know needs warm items this winter, please reach out to our Mission Development Office in Sioux Falls at (605) 271-0468. Together, let us welcome and warm our neighbors with true hospitality.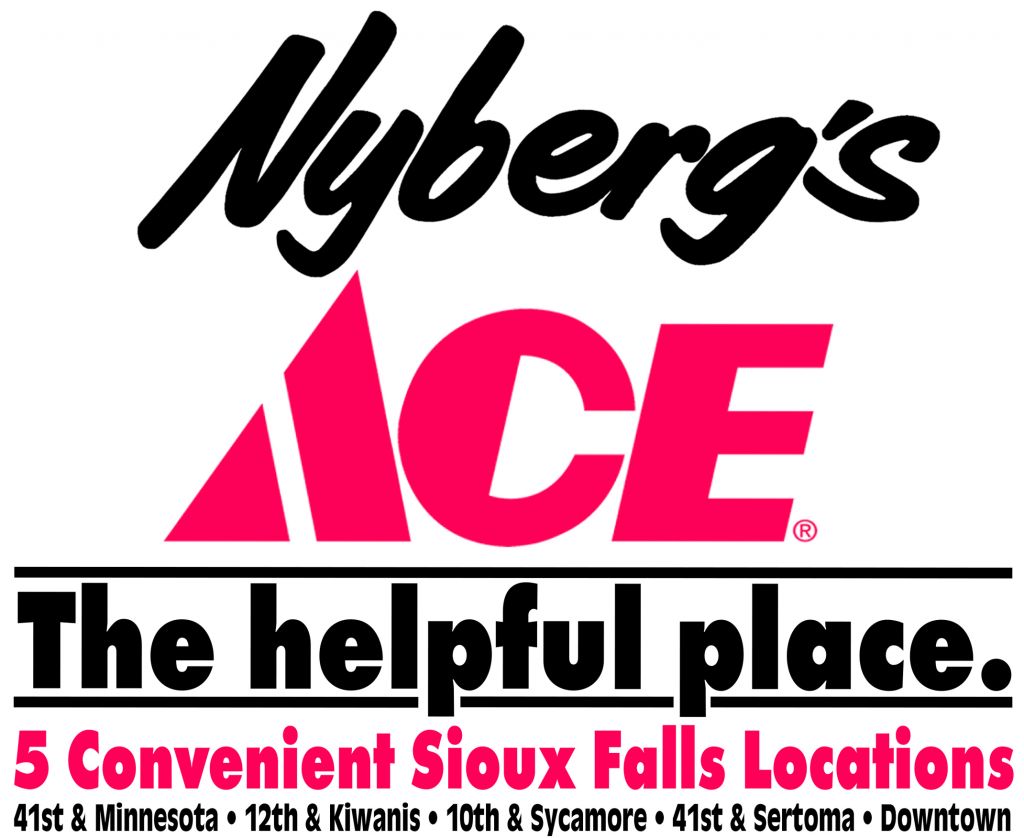 Nyberg Ace Drop-off Locations
41st & Minnesota
12th & Kiwanis
10th & Sycamore
41st & Sertoma
1st Ave & 12th Street (Downtown)
40th and Minnesota (Dakota Work Wear)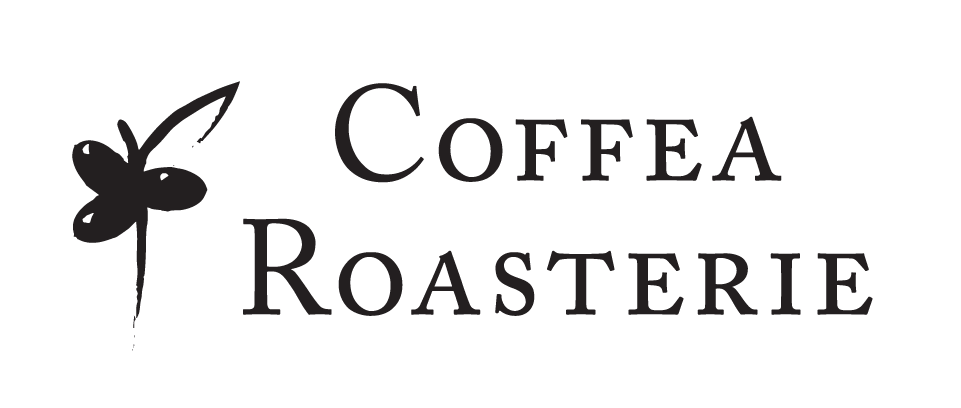 Sioux Falls Coffea Roasterie Drop-off Locations
200 S Phillips Ave
500 S Highline Pl #110
2318 S Louise Ave

HyVee Drop-off Locations
1231 East 57th Street
3000 South Minnesota Avenue
4101 South Louise Avenue
3020 East 10th Street
1601 S. Sycamore Avenue
1900 S. Marion Road

Life 96.5 Drop-off Locations