Listening with a Heart of Compassion
Throughout Lent we invite you to join us in reflection and prayer of the Stations of the Cross. As we enter into the mystery of Jesus' gift of himself to us and reflect upon his compassionate love for each of us, may we all feel a deep gratitude and desire to love as we were first loved.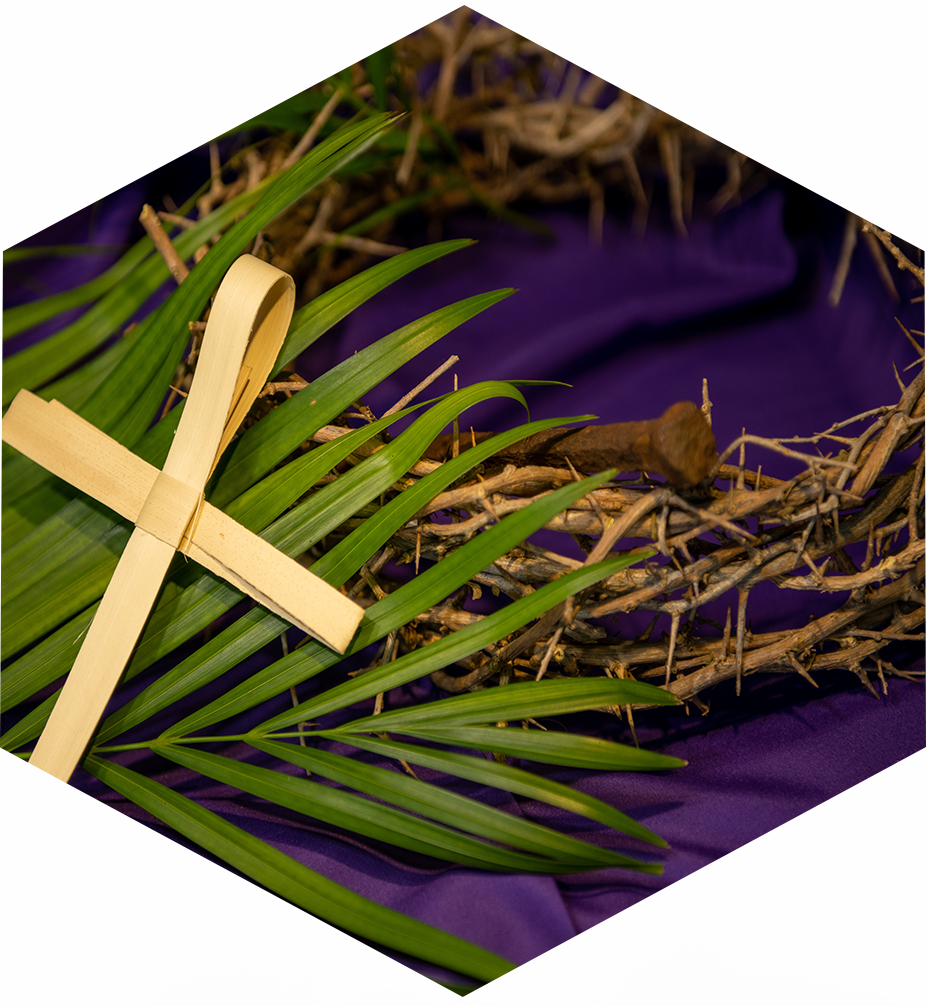 A Heart of Compassion
Throughout scripture, Jesus exemplifies compassion. He listened to those around him, healing and comforting through his actions. This compassion continued throughout his life, when he ultimately gave his life for our sins.
Reflection: In living out the Gospel values, and focusing our lives on the teachings of Christ, may we listen with both a welcoming and compassionate heart to where God is calling us to serve others. United together, let us all pray for justice, peace and hope throughout our world as we walk with Jesus through his life, death and resurrection.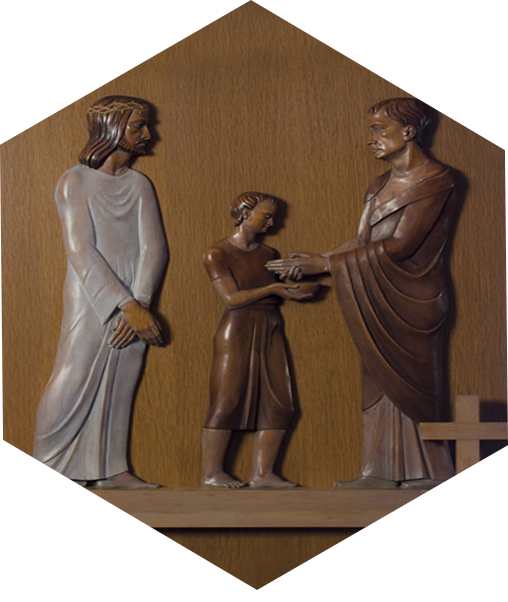 Jesus is Condemned to Death
Pilate brought Jesus outside and said to the people, "Look at your king!" At this they shouted, "Away with him! Crucify him!" Then Pilate handed Jesus over to be crucified. John 19
Reflection: Although unjustly condemned, Jesus' unconditional love for us led him to the cross. May we listen to where God is calling us to compassionately serve others, bringing justice and mercy to our sisters and brothers in need.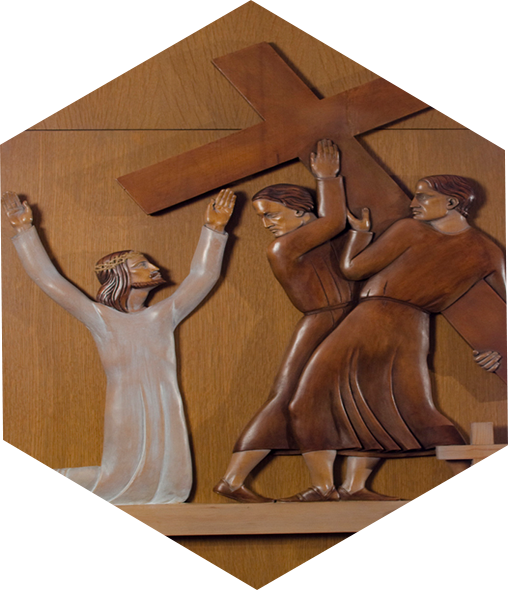 Jesus takes up his Cross
Jesus was led away, and carrying the Cross by himself, proceeded to Golgotha, what is called the Place of the Skull.
Reflection: Our world is hurt and wounded, with so many carrying their own burdensome crosses. Help us to be welcoming and share your compassionate love with those who are suffering.