Cinco de Mayo Fiesta celebrates the Cultures of the Growing Latino Community in Sioux Falls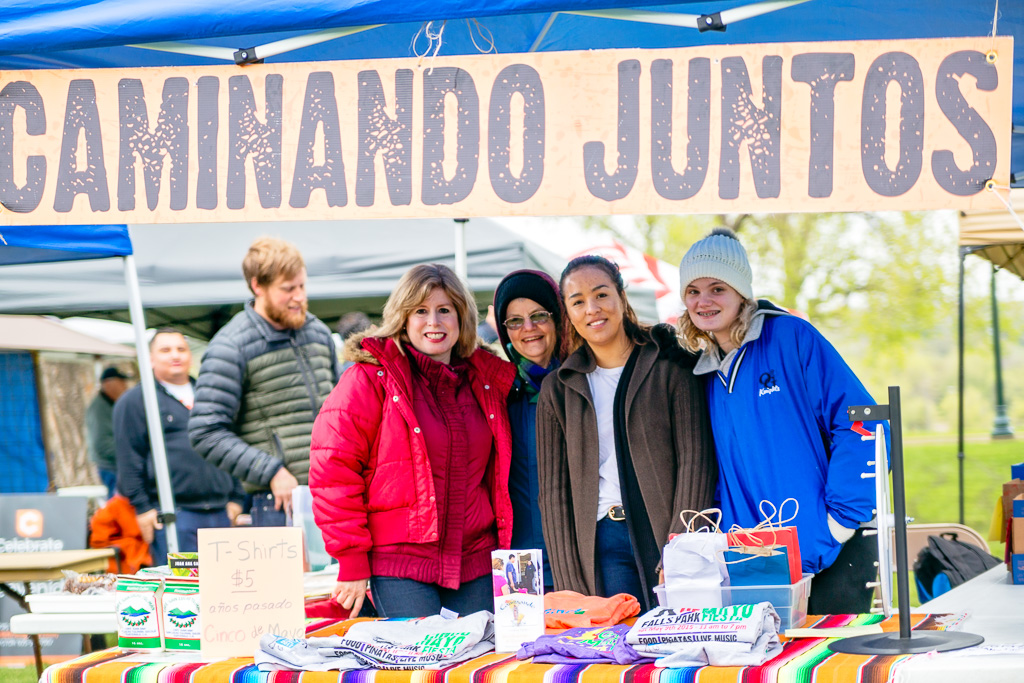 "Celebrating the Latino cultures that are part of our communities is a joy and privilege. Given today's climate in our country, it's more important than ever that we show a welcoming spirit and a deep appreciation for all that immigrants contribute to our country," shares Sister Janet Hortsman.
Sister Janet is one of our sisters ministering at Caminando Juntos (Walking Together), our sponsored Latino Ministry in Sioux Falls, SD and a leading member of the Cinco de Mayo Fiesta Committee. The Cinco de Mayo Fiesta is a main funding source for the ministry, but more importantly it celebrates the rich Latino cultures among us and brings awareness to the needs of the growing community. Caminando Juntos works to create a welcoming presence and to respond to the needs of newly arrived Latino immigrants as they seek to make a home and become a part of Sioux Falls and surrounding communities.
The Cinco de Mayo Fiesta celebrated 11 years this May and has grown to a premier event in the area. The community rallies together each year to make this vision come to life with over 300 volunteers, 30 plus sponsors, 15 committee members and averages 9,000 attendees each year.  This event could not be possible without these fantastic partners.
As you entered Falls Park, the wonderful smells and tastes of the authentic Latino food vendors filled the air with tacos, burritos, pupusas, nachos and so much more. Several other craft and information booths were also enjoyed by many. Once again, the Wells Fargo Kid's Zone was a huge attraction. Families gathered with joy to take part in one of the favorite areas of the fiesta, the piñata station, where 60 piñatas were filled with 300 pounds of candy! Another crowd favorite is the Chihuahua Fashion Show with dogs competing in six categories including best dressed girl, best dressed boy, best mutt strut, most creative, best duo and crowd favorite. Taking the main stage to entertain the crowd were local students singing, festive dancers and 2 fabulous Latino bands.
Despite the cooler temperatures this year, the community still came together for another successful year in celebrating the rich diversity of our growing Latino community.
For more information on the fiesta, please visit: www.cincofiesta.com