In Sister Joyce Meyer's latest blog for the Global Sisters Report, she had the privilege of
sitting down with Sister Martha Thwe to discuss pioneering the care of HIV/AIDS patients in Myanmar.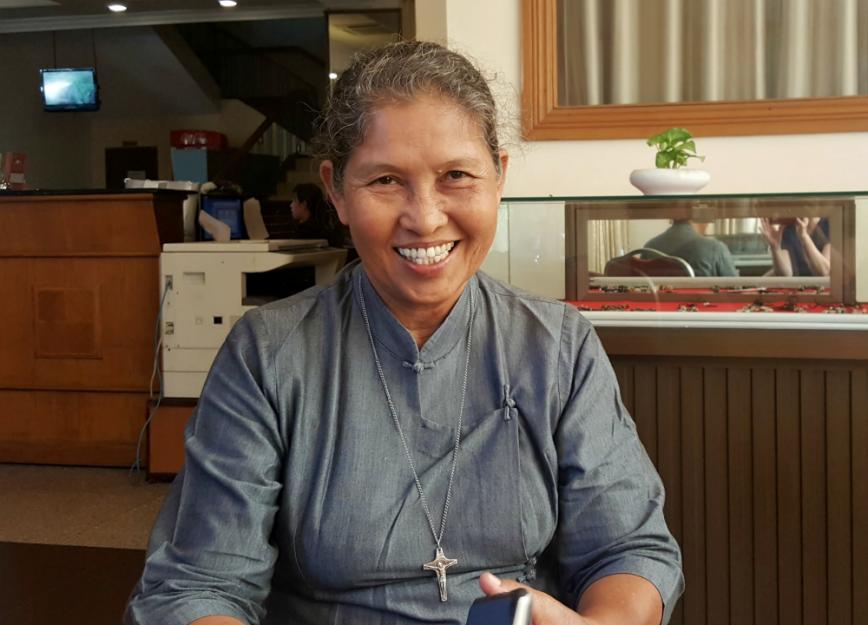 In pioneering the care of HIV/AIDS patients in Myanmar more than 15 years ago, Sr. Martha Thwe of the Sisters of St. Joseph of the Apparition ranks among the most intrepid women religious I've met in my travels.
Not only did she undertake the ministry with little support from her congregation or the Catholic Church hierarchy in Myanmar, but she did so at a time when the official position of the authoritarian military government was that HIV/AIDS did not exist in the country.
Speaking with Global Sisters Report earlier this year from a hotel in Yangon, she recounted her often-harrowing experiences in Kyaikkhami, a small fishing town situated on the northwestern coast of Myanmar's Mon state. The ministry began as a simple gesture to bring soup to the dying and grew to partnerships with the United Nations and international HIV/AIDS organizations to bring life-saving treatments to people who have the disease.
To read the full article, please click here.