Memorial Service for Sister Gayle Volz
Sister Gayle Volz, 83, a Sister of the Presentation of the Blessed Virgin Mary, died Thursday, April 7, 2022 at Avera Mother Joseph Manor, Aberdeen, SD.
Mass of Christian Burial will be held at 11:00 a.m. Monday, April 11, 2022 in the Chapel at Presentation Place, 405 9th Ave NE, Aberdeen, SD. Reverend Joseph Sheehan will be celebrant and homilist. Liturgical Wake service and visitation will be Sunday, April 10, 2022 at 6:30 p.m. in Presentation Place Chapel. Interment is at Sacred Heart Catholic Cemetery. Spitzer-Miller Funeral Home, 1111 S Main Street, is in charge of arrangements.
The services will be live streamed at www.spitzerfuneralhome.com.
Gayle Rosemary Volz was born September 23, 1938 in Sioux Falls to Laura (Loomer) and Charles Volz and graduated from Notre Dame, Mitchell in 1956. She entered Presentation Convent September 2, 1956 and professed her vows on August 10, 1959. Her religious name was Sister Laura Ann.
Sister Gayle attended Presentation College and earned a BS in Education and Special Education from Northern State College, 1970 and a MA in Pastoral Education in 1995 from Loyola University, Chicago.
Sister Gayle served in education ministry for 26 years, teaching in Mound and Anoka, MN; Sioux Falls, Mitchell and Milbank SD and Miles City MT. Over the next 30 years she served in religious education, home health ministry and pastoral care in South Dakota, Iowa, Minnesota and Wisconsin. She served with both the elderly and special needs individuals. Sister Gayle opened her heart and shared her compassionate spirit, showing hospitality and dignity to all. She loved reading, good food and playing bingo.
Sister Gayle is survived by her community family of Presentation Sisters; brothers Larry (Eleanora)Volz, Jim (Ann) Volz, Rick (Dee)Volz; sisters Charlene Weidenaar, Jean Mohr, Joyce Harrington, Laurie (Jerry) Mosier.
She is preceded in death by her parents; brother Ron (Nella) Volz; sister Mary Lynn Geidel; brother-in-laws Robert Weidenaar and Jerry Mohr.
Sister Gayle requested memorials be donated to cancer research, Catholic Relief Service or Presentation Sisters ministries.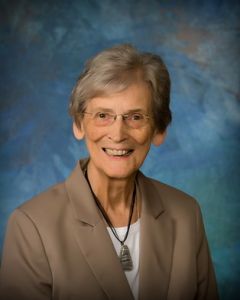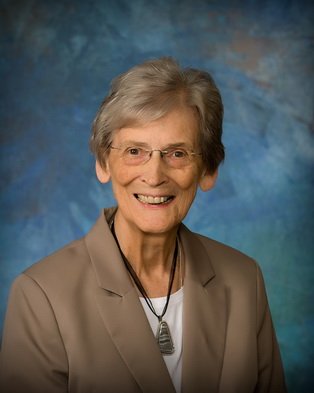 Scriptural Wake Service
Sunday, April 10, 2022
6:30 PM
Memorial Mass
Monday, April 11, 2022
11:00 AM
The Scriptural Wake Service and Memorial Mass will be livestreamed at www.spitzerfuneralhome.com.
(Please note: Livestream link begins shortly before service begins.)
All Services will be held in the Chapel at Presentation Place
405 9th Ave NE, Aberdeen SD