Memorial Services for Sister Loraine Brown
Sister Loraine Brown, 88, a Sister of the Presentation of the Blessed Virgin Mary, died July 21, 2022 at Avera Prince of Peace, Sioux Falls, SD.
Mass of Christian Burial will be 1:30 p.m. on Monday, July 25, 2022, at Blessed Sacrament Chapel at Presentation Convent, 1500 N 2nd St, Aberdeen, SD. Reverend David Janes will be celebrant and homilist. Interment at Sacred Heart Catholic Cemetery. A private visitation for family and friends will begin at 5pm with a public visitation at 5:30 p.m. on Sunday, July 24, 2022 at George Boom Funeral Home & On-Site Crematory, 3408 E. 10th St, Sioux Falls, SD, with a Liturgical Wake Service beginning at 6:00 p.m. The services will be livestreamed by George Boom Funeral Home.
Billie Jean was born February 22, 1934 in Sioux Falls, SD to Ethel (Waddell) and Charles Brown. Billie Jean graduated Notre Dame Academy, Mitchell SD in 1952. She entered Presentation Convent September 8, 1952 and made her profession of vows on August 10, 1955, receiving her religious name of Sister Loraine.
Sister Loraine attended Presentation College and earned a BS in Education from Northern State University, 1969. She graduated from Sister Rosalind's School of Professional Massage, St. Paul, MN in 1992 and later became certified in Healing Touch.
Sister Loraine joyfully served over 23 years in education ministry teaching in Woonsocket, Jefferson, Bridgewater, Mitchell and Huron, SD and in Willmar, Mound and Anoka, MN. She served as pastoral minister at St. Peter's Parish, Forest Lake, MN 1979-1987 and then became administrative coordinator of the Forest Lake Seniors' Community Center. She ministered as a massage therapist in Forest Lake and Lindstrom, MN and Avera Queen of Peace, Mitchell, SD. Sister Loraine had a wonderful sense of humor and she loved music, tap dancing, birdwatching, fishing, walking, carpentry and nature. She said she began each day reflecting on Christ's words, "I have come that you may have life and have it in abundance."
Sister Loraine is survived by her community family of Presentation Sisters; four sisters: Sister Donna Brown PBVM, Bernadette "Bernie" Millard, Marilyn Boese, Joanna "Jo" Salmon and many nephews and nieces.
She was preceded in death by her parents; 2 brothers: Albert "Bus" and Robert; three sisters: Lila Christy, Arlene Thoms and Juletta Oettinger.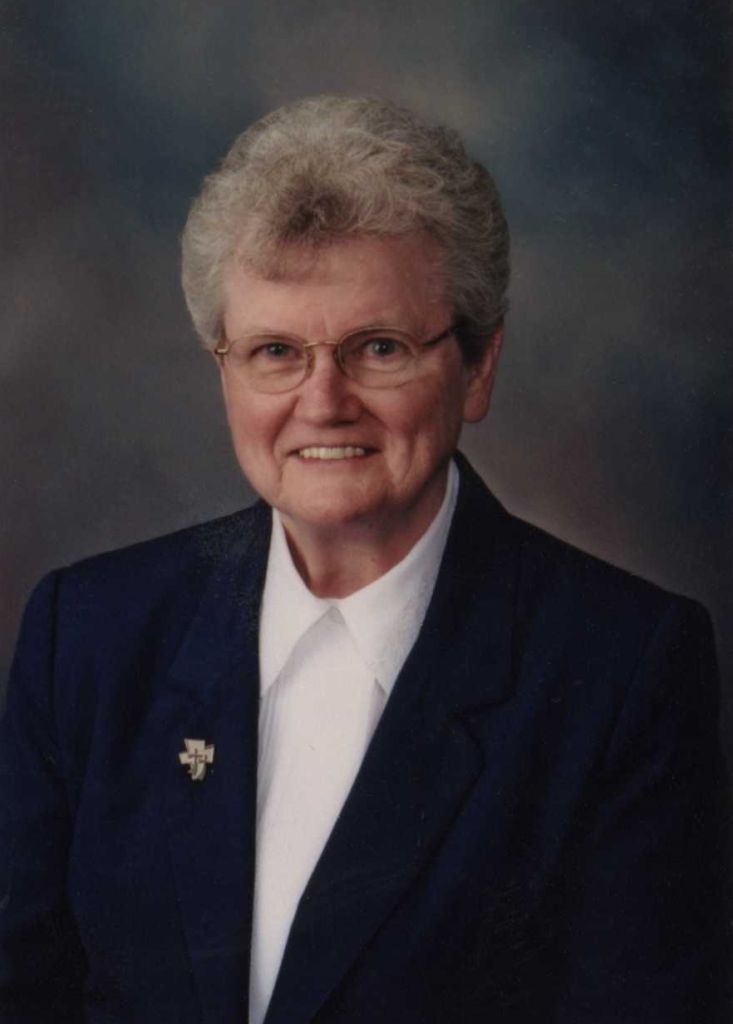 Scriptural Wake Service
Sunday, July 24, 2022
6:00 PM
George Boom Funeral Home
3408 East 10th Street
Sioux Falls, SD
Memorial Mass
Monday, July 25, 2022
1:30 PM
Blessed Sacrament Chapel
Presentation Convent
1500 N 2nd Street
Aberdeen, SD