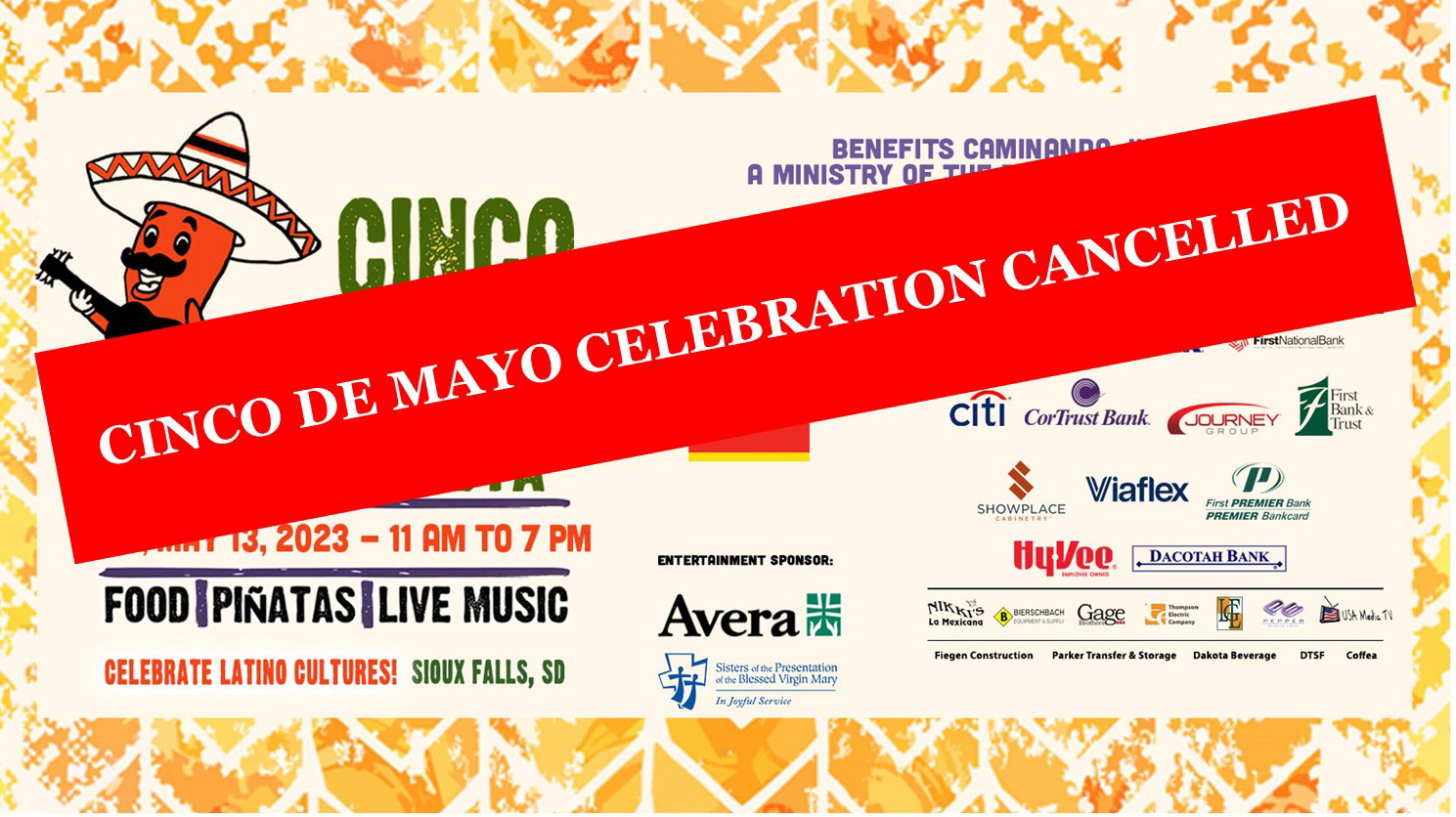 It is with heavy hearts, we have come to the difficult decision to cancel the Cinco de Mayo Fiesta, scheduled for May 13. Safety of everyone involved is upmost importance to us. As we continued to get updates from the great team at the National Weather Service, a high chance of severe weather, with lightening is present throughout the day. We realize making this decision today, may help alleviate some of the food prep and expense for the vendors, travel expense and time for the entertainment and major set up of the event. We are grateful to all of the sponsors, volunteers, vendors and all of you for your amazing support and understanding. Mark your calendars for next year, May 11!
History of the Fiesta
Cinco de Mayo is a free, family-friendly event that brings together the business and civic community of Sioux Falls and the surrounding area to recognize, appreciate and celebrate the cultural gifts and heritage of the Latino people in our midst. While observing this traditional Mexican holiday, Cinco de Mayo in Sioux Falls creates awareness of and develops pride in the diverse Latino cultures that make up our community. Latino food, dance, art, music, children's activities and more make this a festive and fun family day. The Fiesta benefits Caminando Juntos, a sponsored ministry of the Presentation Sisters.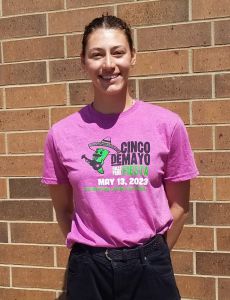 We congratulate Noa Marteau as our t-shirt design contest winner this year! Her design is featured on our volunteer t-shirts and marketing materials for the 2023 Fiesta.
Ministry Beneficiary
Camiando Juntos is a ministry with the Latino population in the Sioux Falls, South Dakota area. Inspired by zeal for their foundress, Nano Nagle, and her deep love for those made poor, Caminando Juntos responds to the Gospel mandate to "welcome the stranger" and to work for justice. Our primary puupose is to help create a welcoming presence and respond to the needs of newer Latino immigrants as they seek to integrate into a new culture and make a home in our areas. Caminando Justos began in 2002 as a response to the rapidly increasing presence of Latino immigrants in eastern South Dakota. Over these past years, this ministry has welcomed and served thousands of Latinos.