Aberdeen Area Hispanic Outreach Ministry is a ministry with the Latino population in Aberdeen and the northeast region of South Dakota. This ministry collaborates with the area Catholic Churches, Diversity Regional Outreach Center, and other diocesan and civic groups as they work together to welcome newly arriving Latino families. The primary purpose of this ministry is to help create a welcoming presence and to respond to the needs of newer Latino immigrants as they seek to integrate into our American culture and make a home among us.
Ministry in Action
Diversity Outreach With Hispanic Families
Sister Myra Remily provides accompaniment to Hispanics who need help understanding the social service system, assisting them and their families in their transition into our American culture. This ministry provides advocacy for the issues that face this growing population and accompanies people to the WIC office, dentist, chiropractor, and doctor to translate for them. She has worked with some medical staff on translating their forms into Spanish and has also accompanied families to school conferences, offering translation services.
Sister Myra assisted a young mother to receive proper prenatal care and accompanied her in the birthing unit. She has helped mothers receive passports for their children and has also helped with legal courses for a young man. Other Hispanic families have been assisted as they navigate the social service system and deal with concerns regarding their immigration needs.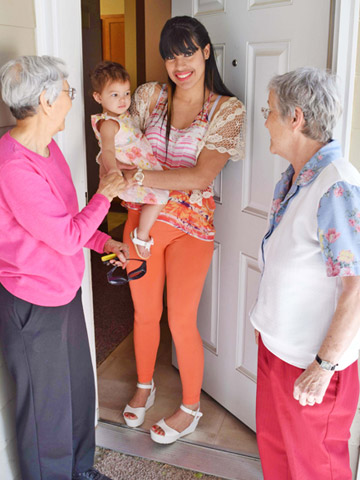 Ways to Get Involved
This ministry seeks partners to assist with funding for the following needs:
Educational Needs:
• Books
• Workbooks
• CDs
• Computers
Emergency Needs:
• Shelter
• Food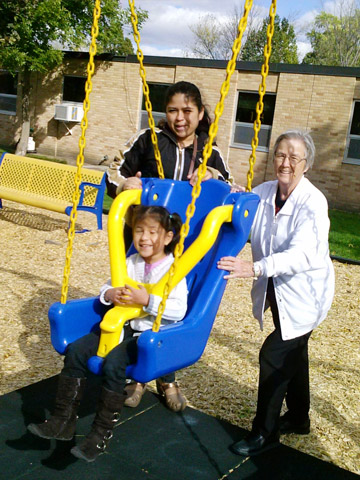 Presentation Sisters in Ministry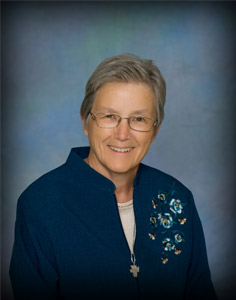 Sister Myra Remily was born and raised in Brentford, South Dakota. She entered the convent in 1959, and served as a community house cook before becoming a supervisor at Marquette University and the food service director at Presentation College and Convent for seven years. Sister Myra graduated Cum Laude from the University of Steubenville, Ohio with a Theology Degree. She worked in parish ministries for seven years before being called to missionary work in Mexico and Bolivia for 15 years. She now assists Hispanic immigrants in the Aberdeen, South Dakota area find work, good health care and housing.