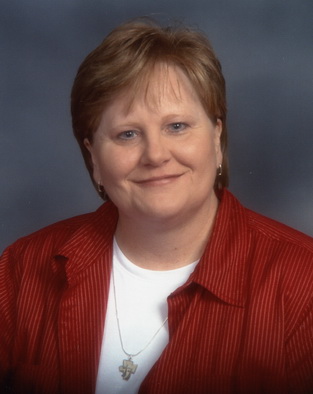 Birth Name: Deb
Current Name: Deb
Last Name: Nelson
Mother's Name: Mary (Holzer) Nelson
Father's Name: Don Nelson
Hometown: Mobridge, SD
Entry Date: May 26, 1986
Education:
High School:
Mobridge High School, Mobridge, SD
College:
1986 - Presentation College, Aberdeen, SD - Associate of Science Degree in Child Development Technology
1991 - Creighton University, Omaha, NE - Bachelor of Arts Degree in Theology
1993 - Loyola University, Chicago, IL - Masters Degree in Religious Education
Biography:
Sister Deb ministered as Director of Religious Education and Youth Ministry for the Holy Spirit Parish, Sioux Falls, SD and Director of Youth Ministry for St. Mary and Sacred Heart Parishes, Aberdeen, SD. She was a Parish Minister at St. Ann Parish, Miller, SD and St. Joseph Parish in Wessington, SD. She served as Director of Youth Formation for St. Thomas More, Brookings, SD. Sister Deb worked as a missionary in Kalomo, Zambia, Central Africa from 2009 - 2016. Her work in Africa focused on promoting and assisting with educational development among those living in poverty. She currently serves as the Simulation Laboratory Coordinator at Presentation College, since January 2017. The lab provides real life clinical experiences for students in the various health care fields taught at Presentation College.
1992-1998 - Holy Spirit Parish, Sioux Falls, SD - Director of Youth Ministry
1998-2000 - St. Mary & Sacred Heart, Aberdeen, SD - Director of Youth Ministry
2000-2003 - St. Ann's Parish, Miller, SD - Parish Ministry
2003-2010 - St. Thomas More, Brookings, SD - Parish Youth Ministry
2010-2016 - Kalomo, Zambia, Africa - Youth and Young Adult Ministry
2017-Present -Presentation College, Aberdeen, SD - Simulation Laboratory Coordinator