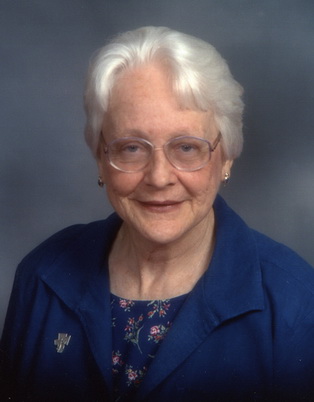 Birth Name: Sheila
Current Name: Sheila
Religious Name: Margaret Mary
Last Name: Schnell
Mother's Name: Luciola (Fitzgerald) Schnell
Father's Name: Rudley Schnell
Hometown: Pierre, SD
Entry Date: September 4, 1959
Education:
High School:
Pierre High School
College:
1960 - Presentation Junior College, Aberdeen, SD - Associate Degree
1969 - Marquette University, Milwaukee, WI - Bachelor Degree in Theology, Philosophy and Education
1973 - Marquette University, Milwaukee, WI - Masters Degree in Theology
1996 - Catholic Theological Union, Chicago, IL - Cross-Cultural Theology
1997 - Mexican American Cultural Center, San Antonio, TX - Language and Hispanic Culture Studies
Biography:
Sister Sheila Schnell taught first and second grade for eight years in Catholic elementary schools in Sioux Falls, SD and Mound and Willmar, MN. In 1971 -1972, she was novice director in Milwaukee, WI and the Presentation Sisters' on-going development director from 1975 through 1979. She served as pastoral associate for 11 years at Sacred Heart parish in Moline, IL, ministering as adult education and liturgy director. In 1989, Sister Sheila moved to Omaha, NE to minister as the formation director for the Presentation Sisters. She served in this role, as well as doing spiritual direction and retreat work for seven years.
In 1992, Sister Sheila participated in an immersion experience in Mexico and Guatemala, and fell in love with the people and the Latino culture. She lived in Mexico for a year, studying Spanish and teaching English to street women and children in Cuernavaca, Mexico. She returned to the United States to minister with the Latino community in Omaha, NE at Our Lady of Guadalupe parish for five years. In 2002, Sister Sheila moved to Sioux Falls, SD to help initiate Caminando Juntos, the Presentation Sisters' outreach ministry with Hispanics in the Sioux Falls, SD area. She served as administrator for the office, coordinating and teaching in the English program, offering diversity training, and advocating for comprehensive immigration reform. Sister Sheila retired from the ministry in November of 2018, and currently resides in Sioux Falls, SD.
1963-1966 - St. Mary, Sioux Falls, SD - First and Second Grade
1966-1967 - Our Lady of the Lake, Mound, MN - First Grade
1967-1971 - St. Mary School, Willmar, MN - First and SecondGrade
1973-1977 - On-Going-Development, Sioux Falls, SD - On-Going Director
1977-1989 - Sacred Heart, Moline, IL - Adult Education Pastoral Associate
1989-1995 - Presentation Sisters, Omaha, NE - Formation & Spiritual Direction
1996-1997 - Cuernavaco, Marelos, Mexico - VAMOS
1997-2002 - Our Lady of Guadalupe Omaha, NE - Pastoral Associate and Hispanic Ministry
2002-2018 - Caminando Juntos, Sioux Falls, SD - Hispanic Ministry
2018-Present - Retired, Sioux Falls, SD