Leadership Camp for Middle School Girls
July 16-20, 2018

The Aberdeen Presentation Sisters created a Leadership Camp for middle school girls in 1996. This Christian camp blends fun, spirituality and personal growth for an excellent summer experience. Registration for camp begins in January of each year. Leadership Camp is held at Storm Mountain in the beautiful Black Hills of South Dakota.
This week I've learned that when you're having a tough time you should strengthen your faith, not let it weaken. God will always want me to strengthen my faith, it's whether or not I accept his offer.~Camper
Camp has taught me how to let God lead me to shine through me in everything I do. I am so blessed to have become the person I am through camp. ~Camper

It is truly a miracle what camp does for these young ladies. I cannot thank you enough for giving these young ladies an opportunity of a lifetime. ~Camp Counselor
Check out our video from the 2017 Leadership Camp! We've condensed 80 hours of Leadership Camp into this awesome 15 minute video which highlights our week!
Information and registration forms for our 2018 Leadership Camp were recently mailed.  We are excited to see you again in July!
CLICK HERE TO DOWNLOAD A COPY OF OUR 2018 LEADERSHIP CAMP BROCHURE/REGISTRATION FORM
CLICK HERE TO DOWNLOAD A COPY OF OUR JUNIOR COUNSELOR APPLICATION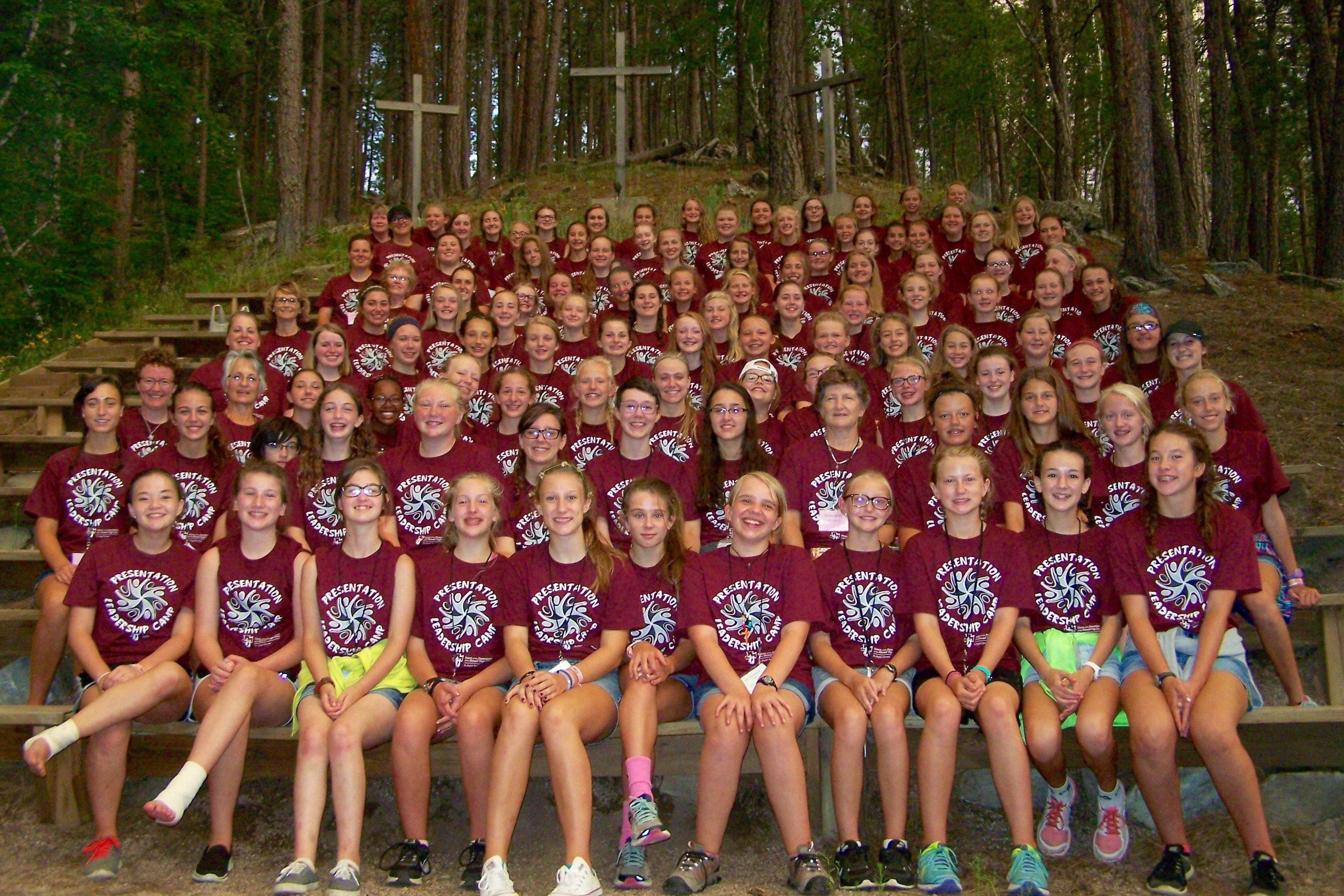 *Girls who will be entering 7th, 8th or 9th grade in fall 2018 are eligible to register for Leadership Camp 2018.
LIVE Leadership Camp
Monday, June 25 – Friday, June 29, 2018
In 2007, the Presentation Sisters partnered with individuals in Omaha, Nebraska, to bring a Leadership Camp for young Hispanic women to the region. The camp in Nebraska was initiated by Sister Janice Mengenhauser, who worked in Omaha for over 23 years. In the first year, 34 young women learned about servant leadership as part of LIVE (Latinas Inspiring Virtuous Excellence) Leadership Camp held at Creighton Retreat Center near Griswold, Iowa. The Presentation Sisters support this camp and offer assistance and experience from the Black Hills camp, but the camp is run by a local committee of interested people working closely with Sister Janice.
I like everything about Camp – it was a great way to get to know girls from different areas that believe the same thing you do.~Camper
They show how to be a leader and they show me that I shouldn't underestimate myself – that I am God's masterpiece.~Camper
Words really can't portray my full gratitude that I feel when I remember how much you have impacted my life. Thanks to your sponsorship for the LIVE Leadership Camp, I have grown up surrounded by awesome role models with golden advice and encouragement. ~Camp Counselor
For more information, contact Vocation Outreach Ministry at devoff@presentationsisters.org.
Live Out Loud Leadership Camp
for young women ages 15-19
Live Out Loud is a Leadership Camp for young women ages 15-19. Live Out Loud campers have the opportunity to experience guest speakers, service activities, spiritual mentoring, crafts, singing and games, sharing, reflection and much more!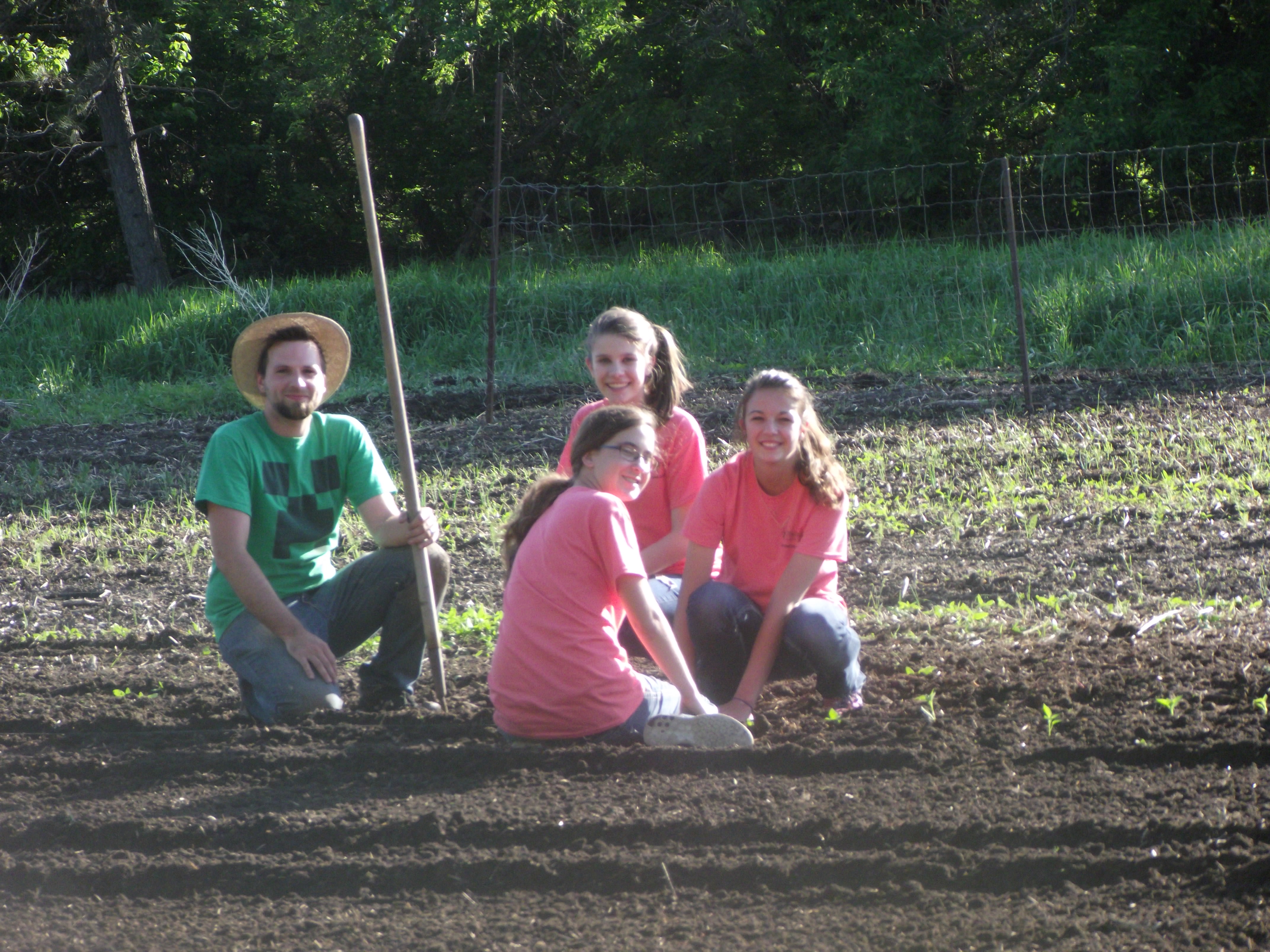 Called To Serve
The Presentation Sisters offer several opportunities for you to serve alongside them, learning more about ministry and the Sisters' joyful service. For information regarding Called to Serve service opportunities, contact us at vocoff@presentationsisters.org
Called to Serve Weekend Retreat
High school and college-age young women are invited to participate in a 25-hour retreat that combines service experiences with prayer, reflection and sharing. The Sent to Serve retreat is normally held in Sioux Falls, South Dakota.
Summer Service Projects
Four-day Summer Service Projects are available in Sioux Falls and/or Aberdeen, South Dakota, for high school and college-age young women.
Plate and Prayer
High school, college and adult single women are invited to have an evening dinner and prayer time with the Presentation Sisters. This program provides an opportunity to see where the sisters live and share food and prayer with them. This experience is available for individual participants as well as small groups (prefer 12 or less) and offers flexibility in scheduling. Plate & Prayer may be scheduled for Aberdeen or Sioux Falls, South Dakota or other locations where Presentation Sisters are in ministry. For more information, or to schedule an evening, contact Sister Phyllis Gill, Vocation Director, at 605-229-8414 or vocoff@presentationsisters.org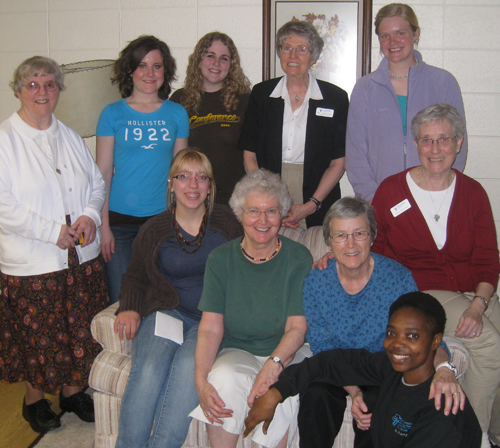 Come & See:
Adult single women who are discerning their vocational call are invited to visit us at Presentation Convent and experience the prayer and community life of the Presentation Sisters of Aberdeen. Information is offered on prayer and discernment with time for prayer, reflection, sharing and visiting with the Presentation Sisters.
A Come & See experience may be scheduled with Sister Phyllis Gill, Vocation Director, as an overnight, weekend or week-long (or longer) experience, to meet the needs desires of the participant as decided upon by the participant and vocation director.
For more information or to set up a Come & See experience, contact Sister Phyllis Gill at 605-229-8414 or vocoff@presentationsisters.org