A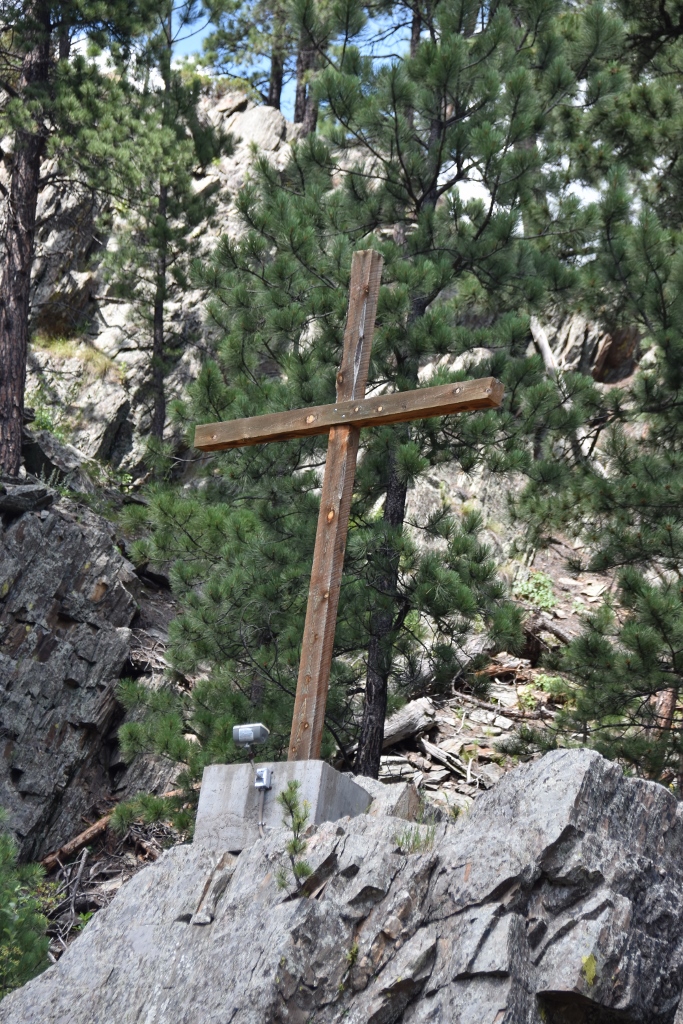 reflection on our 23rd year, and final year, of Leadership Camp,
by Jenny Dix, Presentation Sisters Mission Development Office
Singing camp songs, participating in the challenge course, reflecting on Scripture Still Survives with a small group, eating s'mores, and the commissioning ceremony.
These are all the things that I had always heard about, but had not experienced, until this year.  I have been working for the Sisters for over 20 years now, and have helped with the preparations for Leadership Camp, (ie ordering supplies, making copies, fundraising), but have never gone to Camp; it just never worked into my schedule.  I have heard countless stories from the Sisters who attended, and have even heard first hand experiences from my two daughters who went to camp, but until this year, I never truly understood how special this camp is!
In expanding their education ministry, the Sisters began their Leadership Camp in 1996 in the beautiful Black Hills of SD. The camp is for junior high girls, those entering 7th, 8th or 9th grade and each year focuses on a virtue of either faith, hope or love – this year's focus was faith. Over the years, almost 1,500 young women have shared this experience.
This year an invitation was made to the employees at Presentation Convent, to come and experience camp. A total of seven employees took part in camp, two of us for the whole week, and the other five for were able to join us for part of the week. All of us were welcomed with open arms by the junior counselors (college age) and other adult counselors and staff, some who had been at camp for all 23 years!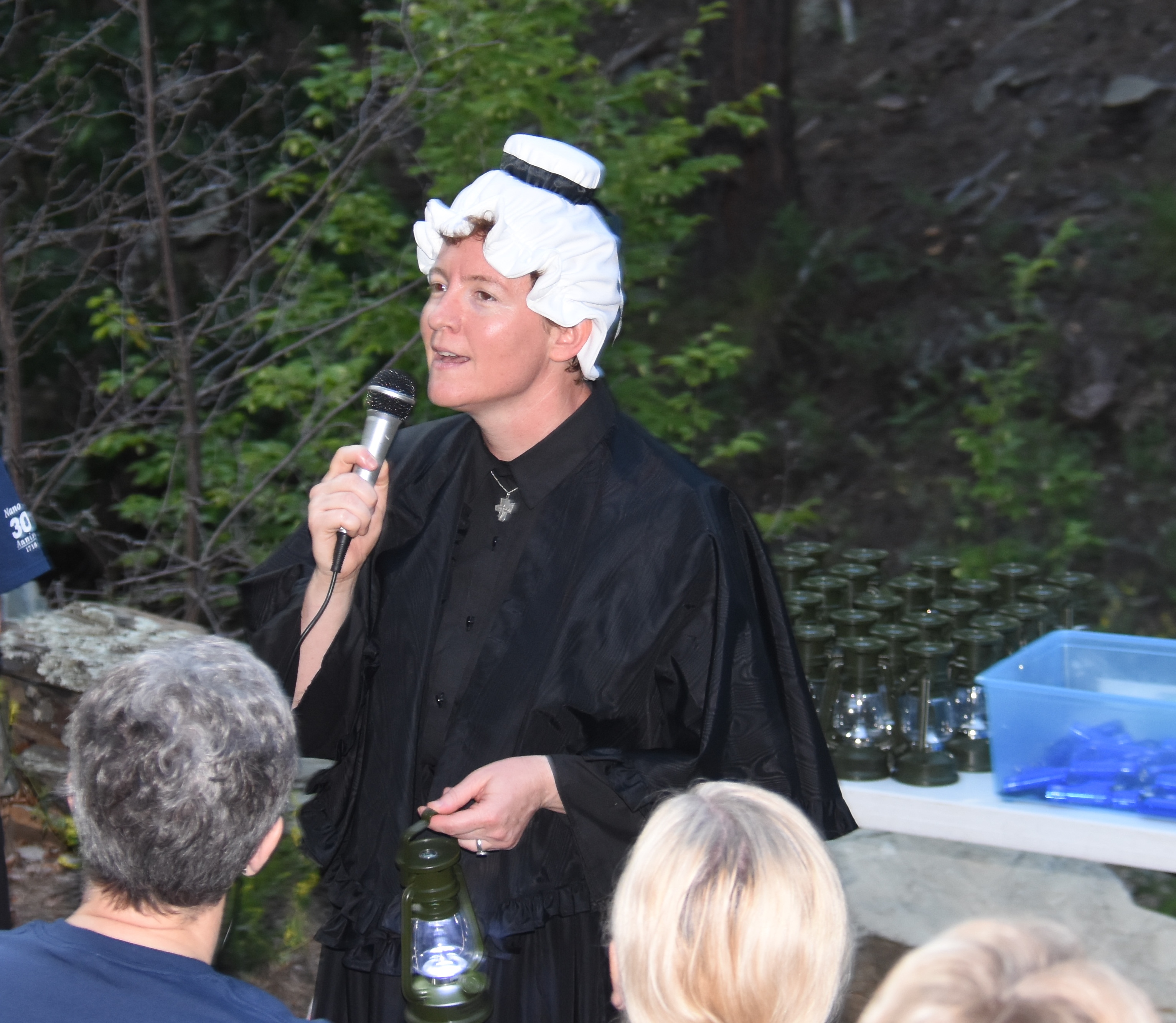 Immediately, I could see the community of camp and sparks of Nano were evident throughout the week! The joy and faith that these women have is unbelievable. Their openness to listen to others and share their feelings and faith with one another made my heart swell with pride. These beautiful, faith-filled young junior counselors had all been campers, and were now giving back, in hopes of changing the lives of the 93 campers who would be joining us for the week.
The campers soon arrived. The smiles of those coming off the bus was contagious! I saw the girls connect with past counselors and campers they may not have seen since camp the year before. I even learned that two girls who had met at camp the prior year, had become best friends and talked to each other every day for the whole year!
The community of camp continued as we ate together, sang together, prayed together. Each of the campers was assigned to a small group, which included an adult counselor and junior counselor. I was fortunate to work with a small group and really got to know these 10 young campers in our group.
During small group time, the campers worked together, using their communication and leadership skills, to overcome the obstacles in the challenge course, they worked together as a group as they prepared their Bible skits and during our Scripture Still Survives, they shared their faith, their stories and even some of their fears. I saw how this group, who though strangers on Monday, were great friends by Friday.
Nano even spent some time with us throughout the week and share a bit about her life. The campers were very engaged with her and listened attentively as she talked about her life in Ireland, her mission to educate the children and provide healthcare to the poor and sick.
I felt two of the most powerful aspects of the week were the junior counselor talks and the commissioning ceremony. Four of the 12 junior counselors sat in front of the girls and talked about their individual lives. Their talked stressed the importance of education and of keeping true to your values in today's world. They talked about their struggles, and how each of them used their faith in God, and in each other, when going through these rough patches in life.
The commissioning ceremony was ano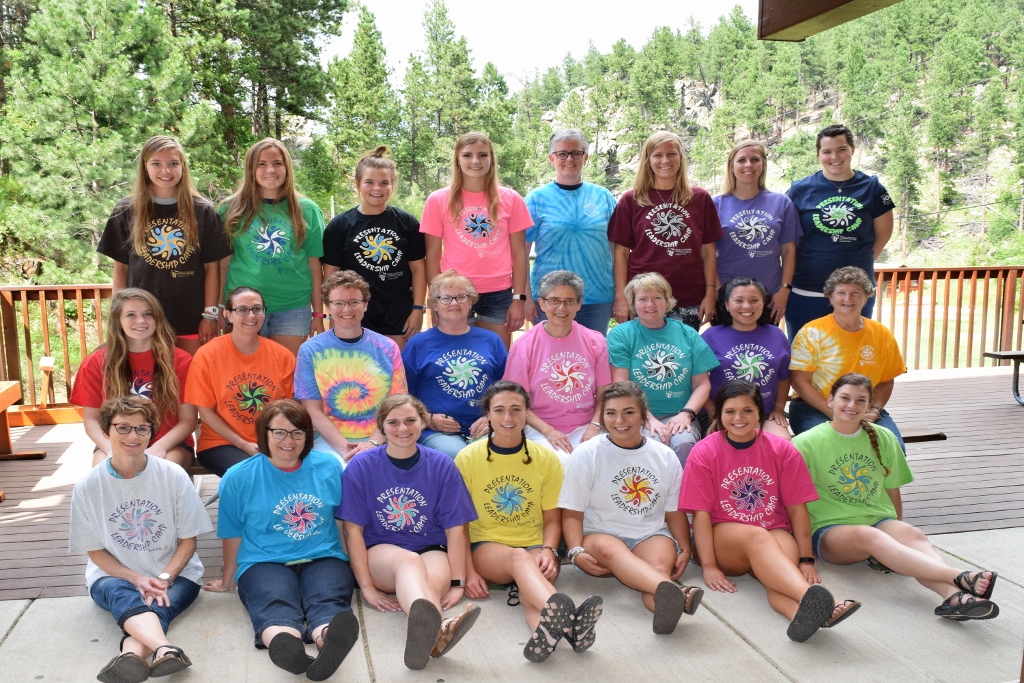 ther highlight of the week. Held at dusk, with a campfire burning, we sang songs of praise and listened to testimonials of both campers and counselors. Each of the counselors was presented with a lantern, asking them to share their light of Nano with all they meet. The campers each received a small flashlight, letting their light shine for all to see! The emotions of everyone here was a true testament of the impact this camp made in so many lives and I cannot express the gratitude in the opportunity to attend camp!
The photo is of some of the adult and junior counselors each wearing one of the 23 years of camp t-shirts. The first shirt was grey, in the lower left, to this year's navy blue shirt in the upper right! Each shirt is worn with pride and we are so grateful for these women and the flame of Nano that they carry in their heart!