As Presentation Sisters and Presentation People we gladly take the
pledge in our daily lives and invite you to join together during this Season of Creation.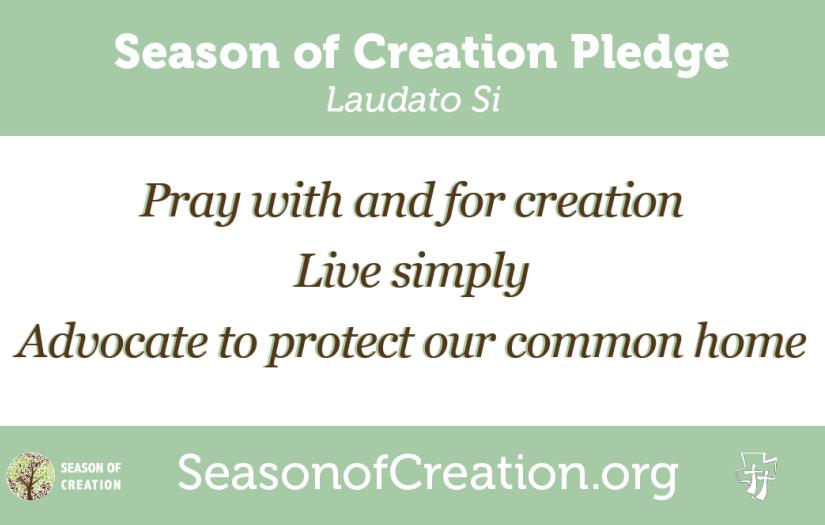 During this month long celebration, over 2 billion Christians are invited to pray together and care for creation. This season begins on September 1st and runs through October 4th. Prayer services will be held all over the world and activities planned to help us join together to make a positive impact on our world.
Join us for a prayer service in Aberdeen, SD, on September 7th, in Aldrich Park at 5:15 pm. 
To learn more about getting involved in your community, please click here.