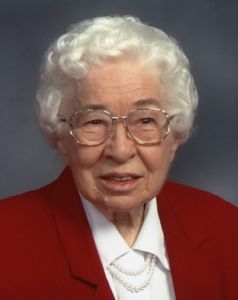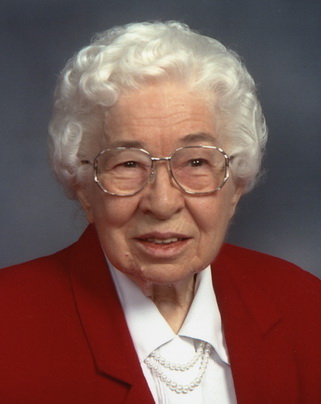 Services for our Dearly Beloved
Sister Margaret Anne Talbott
Born to Life – January 24, 1925
Born to Eternal Life – October 10, 2019
GREETING the BODY          4:00 PM – Sunday October 13, 2019
Rosary led by Sister Josita
SCRIPTURAL WAKE SERVICE          6:00 PM – Sunday October 13, 2019
Blessed Sacrament Chapel, Presentation Convent
RESURRECTION LITURGY               11 AM – Monday, October 14, 2019
Blessed Sacrament Chapel, Presentation Convent
Rev. Jeffery Dobbs                Rev. Joseph Sheehan
Internment at Sacred Heart Cemetery
HONORARY CASKET BEARERS
Sister Virginia Hallauer, Sister Elizabeth Remily, Sister Jean Huntimer, Sister Mary Fix, Sister Pat Prunty, Sister Joan Marie Brandner, Sister Elaine Goodell, Sister Armella Stratman
CASKET BEARERS – Nephews and Nieces of Sister Margaret Anne
Sister Margaret Anne Talbott, 94, a Sister of the Presentation of the Blessed Virgin Mary, died October 10, 2019 at Avera Mother Joseph Manor, Aberdeen, SD.
Mass of Christian Burial will be held at 11:00 a.m. Monday, October 14, 2019 in Blessed Sacrament Chapel at Presentation Convent, Aberdeen, SD. Reverend Jeffrey Dobbs and Reverend Joseph Sheehan will be celebrant and homilist. Liturgical Wake service will be Sunday, October 13 at 6:00 p.m. in the Presentation Chapel with visitation beginning at 4 p.m. Interment at Sacred Heart Catholic Cemetery. Spitzer-Miller Funeral Home, 1111 S Main Street, is in charge of arrangements.
Margaret Anne was born January 24, 1925 in Artesian, SD to Clara (Heller) and Edward Lee Talbott and graduated from Colman High School in 1942. She entered Presentation Convent September 8, 1946 and professed her vows August 10, 1949, receiving the name Sister Mary Carel. Later she returned to her Baptismal name.
Sister Margaret Anne earned a Bachelor of Science Degree in Education from Northern State University in 1965 and a Master's Degree in Natural Science from the University of South Dakota, in 1974. She shared her love for teaching children for over 25 years in elementary schools in Jefferson, Milbank, Sioux Falls and Humboldt, SD; and Mound, MN. She also taught in secondary schools in Aberdeen and Dell Rapids, SD. Sister served as a nurse's aide prior to beginning ministry in pastoral care, which she served for 24 years. Retiring from active ministry in 1995, Sister Margaret Anne worked for several years as a volunteer, assisting many with her gracious spirit. She was Sacristan at both Avera Mother Joseph Manor and Presentation Convent and also coordinated the Sister's prayer line ministry.
Sister is survived by her community family of Presentation Sisters; 1 sister-in-law Jacqueline Talbott and many nieces, nephews and cousins.
She is preceded in death by her parents and 4 sisters: Marie Talbott, Gladys Branagan, Sister Irene (Dorothy) Talbott, PBVM, Frances Dobbs; and 2 brothers Allen and Jim Talbott.
Sister Margaret Anne's nieces and nephews will serve as casket bearers.