We celebrate our Jubilarians!
We honor these three Presentation Sisters for their over 220 years of service to those in need: Sister Elizabeth Remily, 75 years; Sister Virginia Hallauer, 75 years; Sister Lois Ann Sargent, 70 years. Daily, they continue living out their vocational call, working for justice, alleviating oppression and speaking out for those without a voice. We thank them for their dedication to making our world a better place for all to live.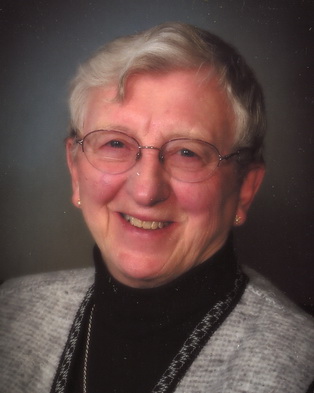 Sister Elizabeth Remily celebrates her 75th Jubilee
Sister Elizabeth (Mary Laurence) grew up in Turton, SD. After receiving her education in nursing, she became a surgical supervisor at St. Joseph's Hospital, Mitchell, SD, and (Avera) St. Luke's Hospital, Aberdeen, SD.
In 1965, she answered Vatican Council II's call to respond to the growing needs of the rural poor throughout the world. In collaboration with the Presentation Sisters in San Francisco, she traveled to Chiapas, Mexico, and founded Hospital San Carlos. She then established Hospital San Antonio in San Luis Potosi, Mexico. Sister Elizabeth returned to the United States in 1992 and was the principal founder of Berakhah House, a ministry to those living with HIV/AIDS. Wanting to do more, at age 70, she established medical missions in Guatemala, first in the Department of Solola and then at age 80, in the Department of San Marcos.
At each medical mission, indigenous staff were trained to fulfill medical department needs. Each mission is still in operation and now overseen by Mexican and Guatemalan Sisters. In 2015, Sister Elizabeth returned to the United States and is enjoying an active retirement in Sioux Falls, SD, where she stays involved in politics, justice issues and enjoys cooking and reading.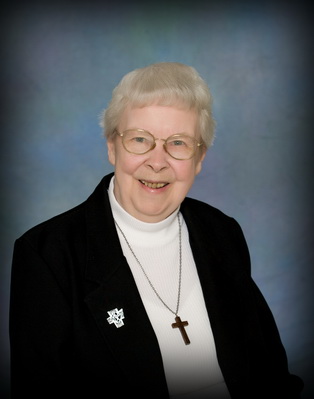 Sister Virginia Hallauer celebrates her 75th Jubilee
Sister Virginia (Mary Lucille) was born in Wallace, SD and graduated from Watertown High School. She received an associate teaching degree from Presentation Junior College, Aberdeen, SD, and bachelor's degree in elementary education from Northern State University, Aberdeen, SD.
Sister Virginia loved teaching, especially reading. She taught primary students for over 50 years, nurturing and educating children in Jefferson, Bridgewater, Dell Rapids, Mitchell, Madison, Aberdeen and Watertown, SD; and Willmar, Minn. She to