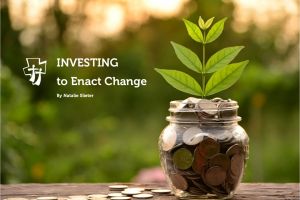 We continue our partnership with Sioux Falls Woman Magazine, promoting the mission of the Sisters. As we take the time to nurture our own flame within, let us draw strength from those who came before us, those that answered the call and embraced the journey. The 2020 February/March issue focuses upon Investing to Enact Change.
INVESTING to Enact Change
By Natalie Slieter
Much of the Presentation Sisters work is seen through their ministries and as volunteers in the community. However, they are constantly working behind the scenes to make an impact in the world and one way that's done is through socially responsible investing.
Sister Ruth Geraets is at the forefront of working to influence the corporations in which the sisters invest. For Sister Ruth, socially responsible investing means …
Click here to view the whole article