The Aberdeen Area Hispanic Outreach Ministry provides a welcoming presence for the newly arrived Latino population in Aberdeen and northeast South Dakota. Since 2008, we have partnered with numerous local, civic and diocesan agencies, working together to assist or new sisters and brothers in Christ with language difficulties, cultural barriers, legal uncertainties and navigating American culture. We walk with our new neighbors, providing a bridge between the Latinos and the services they may need, guiding and enabling them to become independent, self-sufficient members of our community.
Ministry in Action
Sister Myra Remily and Sister Consuelo Covarrubias work tirelessly as they welcome and assist newly arrived members of the Hispanic community transition to their new lives in Aberdeen and the northeast area of South Dakota.
Accompaniment
Navigating the many systems in a new community, especially when learning a new language, can be very challenging. We listen to the needs of these new families, working alongside of them and helping them to meet their most basic needs. We provide guidance in connecting with various governmental agencies and assist in finding affordable and reliable housing. We help everyone with a hand up so that they may thrive in their new community.
Sister Consuelo accompanies many Latino families in the Aberdeen area with a compassionate heart. She shares, "I truly know that God blessed by when I received the call to walk with our Latino families in Aberdeen. One young mother thanked me over and over when I helped her find a place to live. With tears in her eyes, she exclaimed, 'Gracias! Gracias! I know that my children are safe now.' Providing translation, transportation, a listening heart and prayerful encouragement made all the difference for this little family that is now part of our Aberdeen community."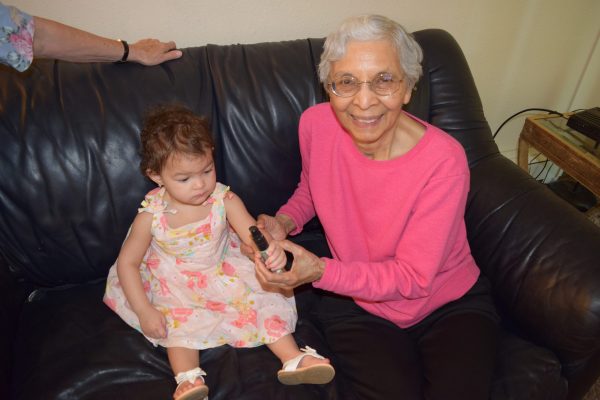 Translation Services for Medical and Educational Assistance
By offering translation services, we provide a communication bridge for connecting individuals and families with social workers, physicians and teachers. We assist with asking questions, filling out paperwork, navigating and understanding different areas provided by social services, healthcare and our education system, all of which helps them to become more self-sustaining.
Medical
We work with individuals and families in many different areas. From translation services for medical appointments, follow-up phone calls between our clients and the clinic, as well as assisting with medical forms, we are honored and grateful to journey with them during their most private and trying times.
The Dental Dental Van comes to Brown County a few times each year to serve children who may not be able to pay for services in a traditional dental office. Last year, Sister Myra took a mother and her twin girls to the van for a checkup. The girls' teeth were badly decayed and in need of immediate care. Sister was able to locate a local dentist who was willing to work with the family for several months to give these girls healthy teeth. A partnership of the Presentation Sisters, Delta Dental Van and a local dentist offered this act of love and provided hope for a family in need.
Sister Consuelo received a call from Rita (name changed), for whom she had provided medical translation in the past. Rita wasn't feeling well and they were concerned she might have cancer. Because of COVID-19, Sister could make her appointments but could no longer accompany her. The clinic Rita visited used the language line, but Rita had more questions when she returned home. Sister Consuelo was able to call the clinic to get the answers the family needed and also able to convey the test results that told Rita she was cancer free.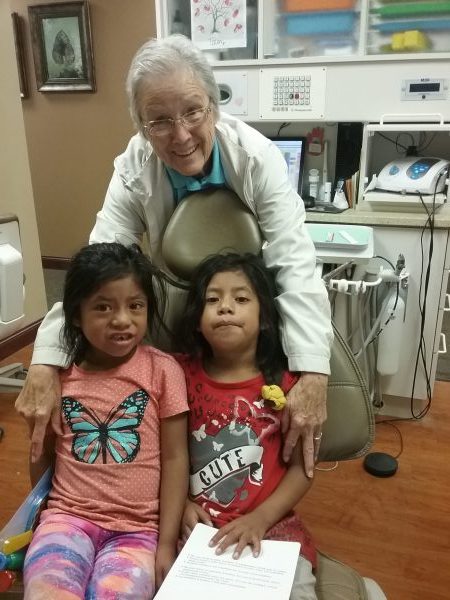 Education
We also stress the importance of education by helping prepare young children to go to school. We assist parents in registering their children for school, assist with school supplies, arrange transportation to school and when necessary, assist with books and fees and accompanies parents and students for parent-teacher conferences.
In August 2020, Sister Myra was honored for her many selfless acts of service to the Aberdeen Public School District with a community service award from the Associated School Boards of South Dakota.
"Receiving this award was a huge honor and surprise to me. It filled me with pride that I could be of service to our education system. Like our foundress, Nano Nagle has said in many ways, children are an extremely important in the lives of families and schools. The teachers I have worked with are very supportive and they go beyond the call of duty to be of help to children of another language. The parents are very grateful to be able to send their children to the school," stated Sister Myra.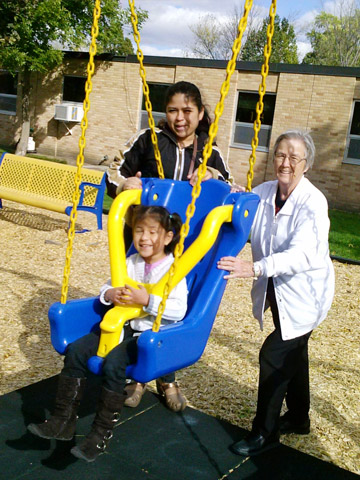 Ministry Needs / Ways to Get Involved
We seek partners to assist with funding for the following needs:
Education
School Supplies
Transportation costs associated with transporting students to and from school
IPads (Due to COVID-19, this is a new expense as some students are learning at home)
Internet Access (Due to COVID-19, this is a new expense as some students are learning at home.)
Heating Assistance
Unforeseen Expenses
Partnership Opportunities
A coalition of the Presentation Sisters, the Catholic Church, the Aberdeen Area Diversity Coalition, and other civic and diocesan groups, work together to become a resource for large and small issues that may arise for our new neighbors.
Due to the COVID-19 pandemic, we have needed to adjust our direct visits within our ministry. Personal visits are important to assess needs and establish a connection with those whom we serve. As these visits have become difficult, we are relying on phone calls, texts and emails to communicate or provide translation services.
We rely on the partnership of so many other like-minded organizations, as together, we welcome the