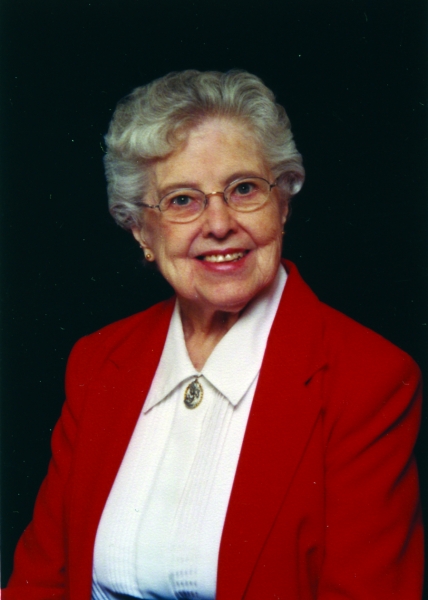 Birth Name: Marian Jean
Current Name: Mary Ancilla
Religious Name: Mary Ancilla
Last Name: Russell
Mother's Name: Cora (Malloy) Russell
Father's Name: Charles Russell
Hometown: Britton, SD
Entry Date: January 6, 1947
Current Status: Deceased
Death Date: July 6, 2016
Additional Info: View Sister Ancilla's Obituary
Education:
Grade School:
Britton Public School, Britton, SD
High School:
Britton High School, Britton, SD
College:
1951 - Presentation Junior College, Aberdeen, SD - Associate Teaching Degree
1963 - Northern State Teachers College, Aberdeen, SD - Bachelor of Science Degree in Education
1963 - Catholic University of America, Washington, DC - Studied Journalism for a Semester
1963 - Kree Institute, New York, NY - Certificate of Electrolysis
1969 - University of Notre Dame, South Bend, IN - Master of Arts Degree in Communication Arts
1976 - St. Louis University, St. Louis, MO - Studied Theology for a Semester
Biography:
Sister Ancilla taught a total of 36 years, teaching elementary children in Minnesota and South Dakota and high school students in South Dakota. For 15 years she was an English professor at Presentation College. In 1985, Sister began training as a hospital chaplain. She worked three years at Memorial Medical Center, Springfield, IL, before coming to (Avera) St. Luke's Hospital. On her 80th birthday, Sister Ancilla retired from active ministry to become a volunteer at both Presentation College and Avera St. Luke's Hospital. Since 2011, Sister has been serving in full-time prayer ministry at Presentation Convent.
1949-1950 - St. Stephen, Anoka, MN - Second and Fourth Grade
1951-1953 - St. Mary, Sioux Falls, SD - Second Grade
1954-1957 - St. Mary, Willmar, MN - Second, Sixth and Seventh Grade
1958-1959 - St. Thomas, Madison, SD - Fifth and Sixth Grade
1960-1961 - Sacred Heart, Aberdeen - Seventh Grade
1962-1966 - Notre Dame High School, Mitchell, SD
1967-1970 - St. Mary High School, Dell Rapids, SD
1970-1985 - Presentation College, Aberdeen, SD - Journalism, English Interdisciplinary studies and Independent Studies
1977-1979 - Presentation Convent, Aberdeen, SD - Director of On-Going Development
1986-1989 - Memorial Medical Center, Springfield, IL - Staff Chaplain and Adjunct Professor
1989-2005 - (Avera) St. Luke's Hospital, Aberdeen, SD - Pastoral Care, Chaplain, Director of Mission Effectiveness and Volunteer
2003-2011 - Presentation College, Aberdeen, SD - Volunteer and Tutor
2011-2016 - Presentation Convent, Aberdeen, SD - Full-time Prayer Ministry