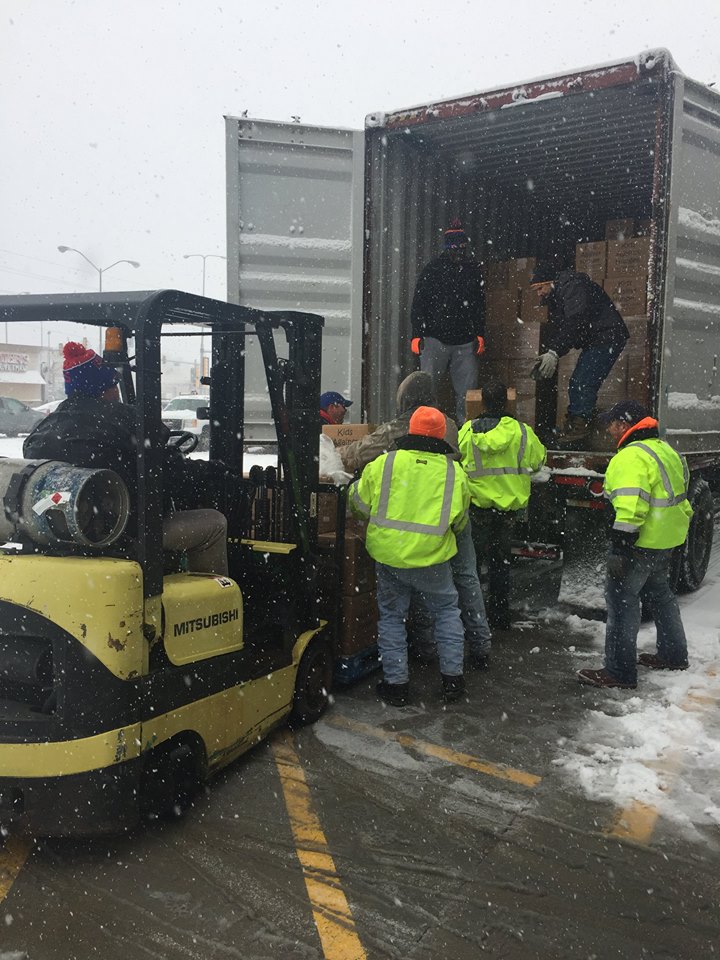 Despite the snowstorm in Sioux Falls, South Dakota, several volunteers helped load a container with 242,352 Kids Against Hunger meals heading to Zambia, Africa. Thanks to the team from Carl V. Carlson Company, Sioux Falls Firefighters and Kids Against Hunger, the meals were loaded in just over an hour.
Each Kids Against Hunger packed bag contains four dry ingredients that create six nutritious meals that can be prepared by simply adding boiling water. This entire project takes so many partners working together. It is wonderful to think of all of those who will be served in such a great time of need. We pray that the food arrives safely and swiftly, may it help provide nourishment and hope to those who need it most!
The Presentation ministries respond to immediate needs and are far-reaching to change the future of these individuals and, through them, all of Zambia. Through additional educational opportunities, the Presentation Sisters hope to give Zambian people the opportunity to reach their full potential, lead better lives and inspire future generations.
Listen to the story covered by KELOLAND news