Latino Culture Celebrated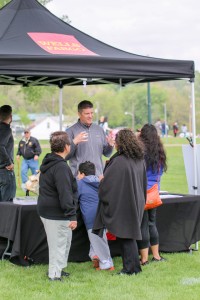 The 2015 Wells Fargo Cinco de Mayo Fiesta, held May 9 in Falls Park, was an extraordinary day for the entire family. An estimated 8,000 people enjoyed the festive day celebrating in the park while supporting Caminando Juntos, the Presentation Sisters Latino ministry in Sioux Falls.
Wonderful smells and tastes of the authentic Latino food vendors filled the air with tacos, burritos, pupusas, nachos and so much more. Several other craft and information booths were also enjoyed by many. Once again, the Wells Fargo Kids' Zone was a huge attraction. Families gathered with joy to take part in the piñatas, inflatables, airbrush tattoos, a photo booth, painting with Hector Curriel and a Chihuahua fashion show (21 dogs participated!).

Entertainment, sponsored by Avera Health, is a big part of the celebration. This year, Mayor Mike Huether read the proclamation to open the fiesta.
Escuadron Musical, Mariachi Los Andariegos and Los Lobos Nortenos entertained the crowd with their energetic sounds throughout the day!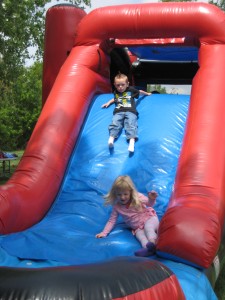 Rounding out the day included many giveaways to participants who started the day at the Avera Race Against Breast Cancer, children who helped Hector complete a painting in the Wells Fargo Kids' Zone and of course the 50/50 cash drawing. This year's grand winner of the cash raffle donated 100 percent of the money back to the ministry.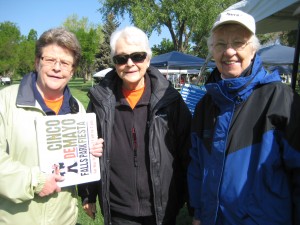 Proceeds from the Cinco de Mayo Fiesta benefit Caminando Juntos, an outreach ministry with the Latino population in the Sioux Falls area, sponsored by the Aberdeen Presentation Sisters. The primary purpose of the ministry is to help create a welcoming presence and to respond to the needs of Latino immigrants as they seek to make a home and become a part of Sioux Falls and surrounding communities.
For more information on the event, visit: www.facebook.com/CincoFiestaSiouxFalls or www.cincofiesta.com.
View 112 Chihuahua Fashion Show photos by Little White Dog Photography HERE View Cinco de Mayo Fiesta photos on Presentation Sisters' website HERE
Learn more about the Caminando Juntos ministry HERE