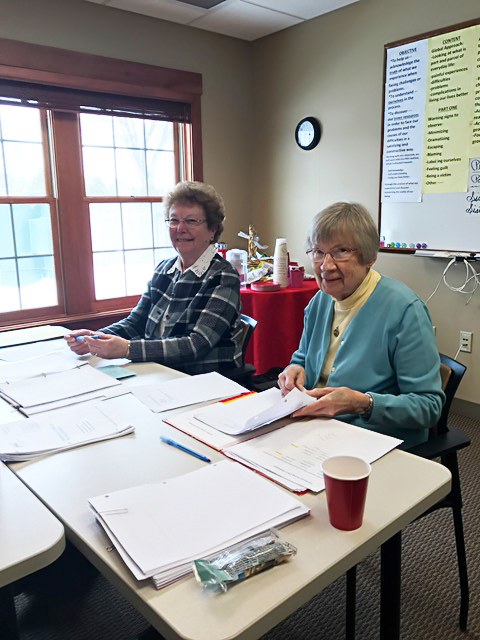 Sister Joan Marie Brandner and Sister JoAnn Sturzl, Personality and Human Relationships (PRH) licensed educators, responded to the call of Cathy Kellogg, Director of The Dougherty Hospice House in Sioux Falls who was seeking a PRH Program for her 60 employees. 
Every one of the employees delved into an eight hour workshop entitled "Positively Facing Life's Challenges."  The benefits for this staff were notable in their personal and professional growth.
Here are two witnesses of the results of this workshop:
"I need to reflect on issues I have been putting off a long time and tackle them.  It is time.  The benefits:  It's okay to step away, if it's going to be constructive and when I come back I am clearer.  I will speak my thoughts out loud and do it sooner rather than later.  Look at things from the perspective of "I GET to do this — this is a GIFT!"  Find the positive in what seems initially to be a negative. RN with Avera@Home Patient Care Coordinator@Avera McKennan
"This workshop helped me approach my problems and challenges in a more constructive way.  One thing that jumps out at me is—to focus on the TRUTH and be REALISTIC about my problems.  I have recognized the beauty and release in writing.  I have more of an awareness of self and the work I have been doing regarding self-care.  I am grateful for time with co-workers and to get to know them on a deeper level.  Above all, to be silent, still and trust in God. Music therapist with Avera Hospice
PRH is an international adult development program.