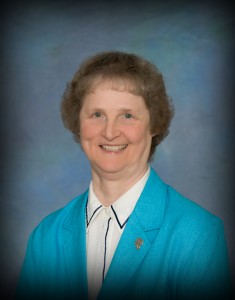 Sunday, December 27, 2015
The Holy Family of Jesus, Mary and Joseph
"Beloved: See what love the Father has bestowed on us that we may be called the children of God. And so we are. Beloved, we are God's children now; what we shall be has not yet been revealed"               (1 John 3:1-2)         
Families come in many shapes and sizes these days and, as with the Holy Family, all members may not be biological. Even single persons 'adopt' some sort of family or community in order to be part of an intimate system of loving care. This is our primary way to "love one another just as Jesus commanded us."   (1 John 3:23)
John's first letter, chapter 3 begins: "Beloved: See what love the Father has bestowed on us that we may be called the children of God. And so we are."
This verse stops me in my tracks. I cannot even fathom what it means to be a child of God… how special I am… how precious you are… what the experience of this relationship of love to which we are called really means to me and to you.
 Most Wondrous One,
Help me to realize that I am your beloved one.
I desire to treat each person I meet today as beloved.
May your love shine through each of us,
Moving the Universe toward oneness and peace.
Amen.
Sister Ruth Geraets, PBVM