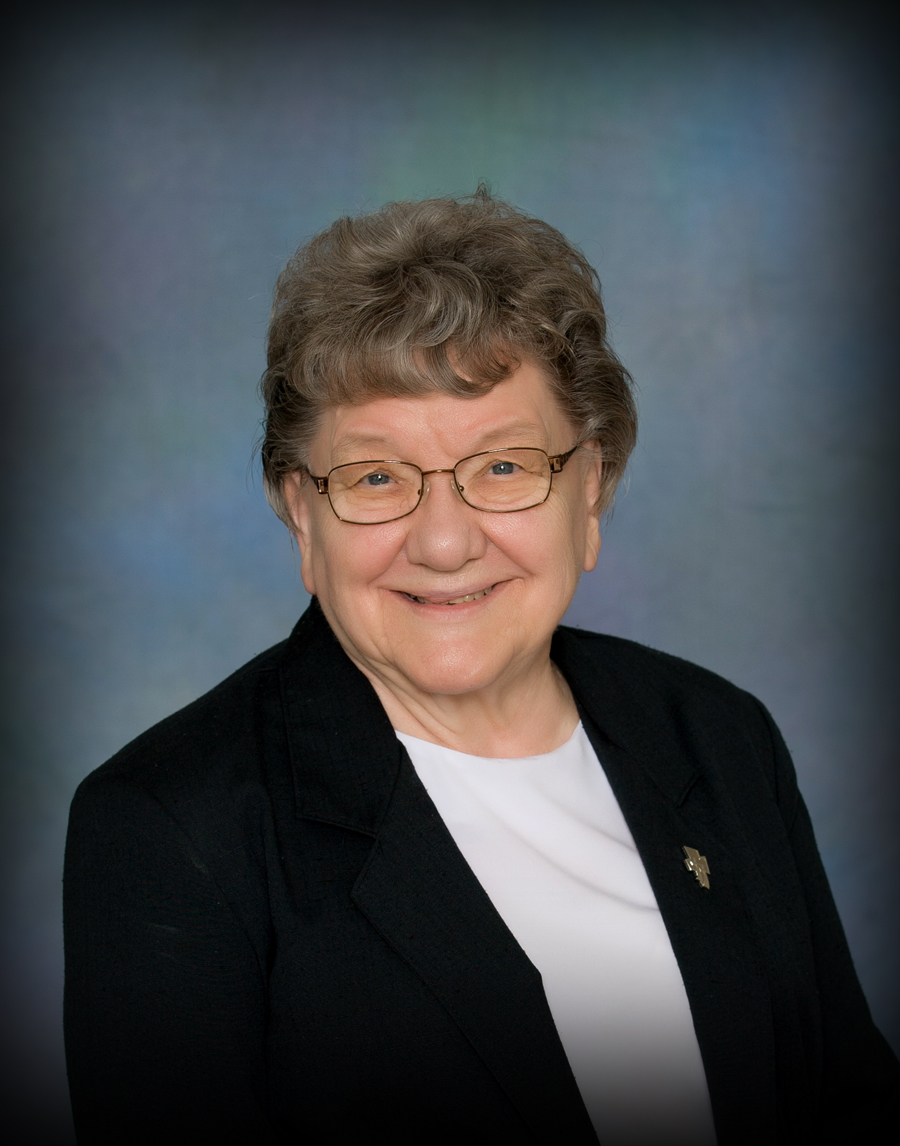 Services for Our Dearly Departed
Born to Life – January 18, 1931
Born to Eternal Life – January 27, 2017
GREETING the BODY: 4:00 PM – Monday, January 30, 2017
LITURGICAL WAKE SERVICE: 6:00 PM – Monday, January 30, 2017
FUNERAL LITURGY: 11:00 AM – Tuesday, January 31, 2017
PRESIDER: Rev. Joseph Sheehan

Learn more about Sister Antonette Krumm
Sister Antonette, 86, a Sister of the Presentation of the Blessed Virgin Mary, died January 27, 2017 at the Presentation Convent, Aberdeen, SD.
The Mass of Christian Burial for Sister Antonette Krumm, will be held at 11:00 a.m. Tuesday, January 31, 2017 in Blessed Sacrament Chapel at Presentation Convent, Aberdeen, SD. Reverend Joseph Sheehan will be celebrant and homilist. The Liturgical Wake service will be Monday, January 30, 2017 at 6:00 p.m. in the Blessed Sacrament Chapel. Visitation will begin at 4 p.m.
Spitzer-Miller Funeral Home, 1111 S Main Street, is in charge of arrangements. Internment at Sacred Heart Catholic Cemetery.
Margaret "Margie" Krumm was born January 18, 1931 in Bowdle, SD to Clara (Dewald) and Valentine Krumm. Margie graduated from Hosmer High School in 1949 and taught at various rural country schools from 1949 to 1955. She entered Presentation Convent September 4, 1955 and made her first profession of vows on August 12, 1958, receiving her religious name of Sister Antonette.
Sister Antonette taught in the diocesan elementary schools at Dell Rapids, Madison, Aberdeen SD plus Mound MN from 1958 to 1987 and also ministered as a caregiver to our senior sisters from 1987 to 2004. She worked tirelessly as a volunteer at the Presentation Convent and especially enjoyed working with the Development Office and Health Care Office staff from 2005 to the present. Sister Antonette was a very skilled seamstress and cook with special loving care for others.
Sister Antonette is survived by her community family of Presentation Sisters; three sisters: Donna Kunkel, Akron OH, Kay (Darwin) Ulmer, Roscoe SD, Fran (Kenneth) Hieb, Hosmer, SD; a sister-in-law Carol Krumm, Aberdeen SD and many nieces and nephews.
She is preceded in death by her parents, Valentine and Clara Krumm, and one brother, Joe Krumm.
Nephews of Sister Antonette will serve as active casket bearers.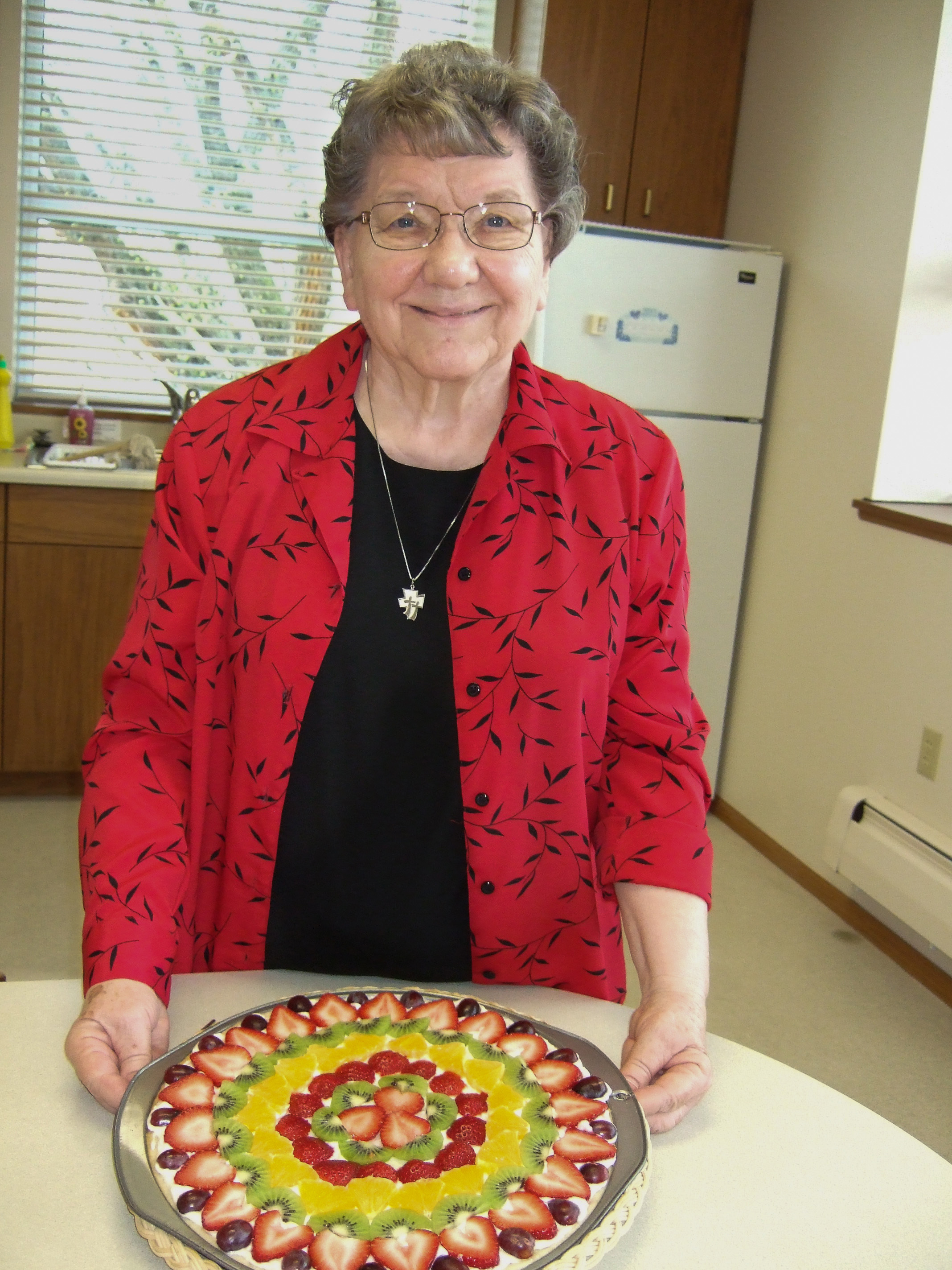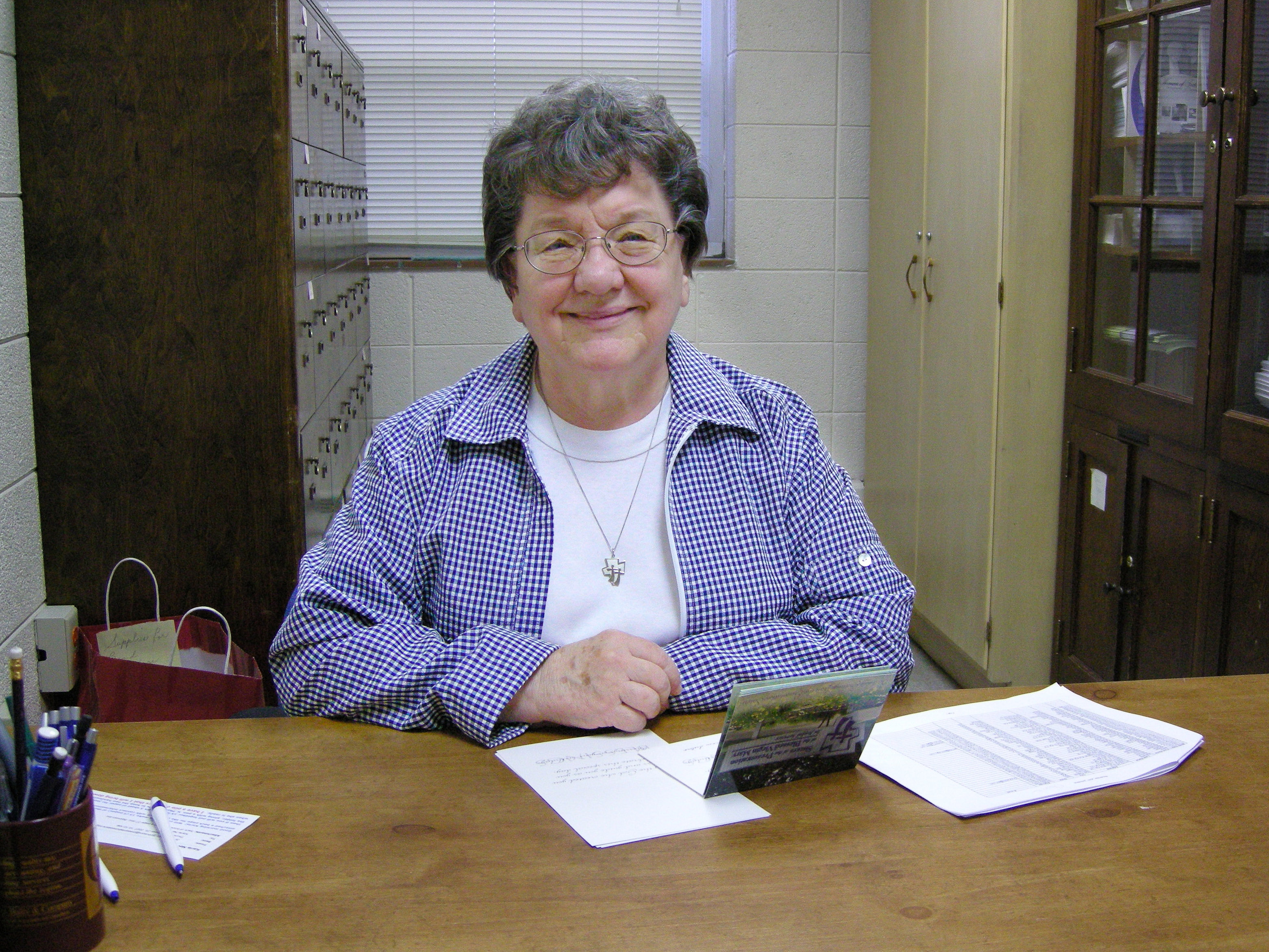 Sister
Antonette
Krumm