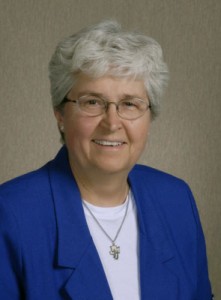 CREATING A PATH FOR US
January 10, 2016
The Baptism of the Lord
After all the people had been baptized
and Jesus also had been baptized and was praying,
heaven was opened and the Holy Spirit descended upon him
in bodily form like a dove.
And a voice came from heaven,
"You are my beloved Son;
with you I am well pleased." LUKE 3:21-22
Today we celebrate the Baptism of Jesus. We know from our prayer and study of the scriptures that Jesus did not need to be baptized; as He is like us in all things except sin. Jesus came to John as a humble servant asking for baptism. My image is Jesus thinking of all of us through the years and creating what we need as Christians for our salvation. We are body and spirit people so sacraments are important for our ongoing spiritual life.
As humans God knows we need meaningful symbols and rituals to be filled with Jesus spirit as we live each day. This feast is a great opportunity for us to recall our own baptism whether as an infant or adult. Our baptism is not a onetime event that is over and done with. Baptism is meant to extend over our entire life with the energy that flows from our initiation into the Christian community.
What a great gift we have through our baptism. As I reflect on the above I want to offer this day in thanksgiving for the priceless gift of faith received through baptism.
Jesus, fill us with your spirit, deepen our commitment
and inflame our hearts with the joy of the gospel
through the ongoing gift of faith we received at our baptism. Amen.
Sister Mary Jaeger PBVM
Avera System Member and
Avera Board member